Shares of Snap Inc (NYSE: SNAP) today surged 24.3% after the social media company released its Q3 2020 earnings results after the close yesterday showing that it had over 249 million daily active users, an 18% improvement to last year's figure.
The social media company recorded a 52% jump in revenues to $679 million as compared to last year way ahead of analysts expectations set at $555 million. However, the company still reported a $200 million net loss, which was slightly better than the S$227mln loss recorded in 2019.
The company revealed that time spent watching bite-sized videos on its Snapchat platform had risen over 50% on an annualised basis during the third quarter.
Snapchat's user figures are in-line with trends reported by other social media giants, including Twitter, whose latest figures showed 186 million daily users, while Tiktok had 100 million daily active users.
However, Instagram leads the group with over 500 million daily active users as the battle for social media users and views intensifies given the advertising revenues that the platforms attract based on their audience.
Snap Inc share price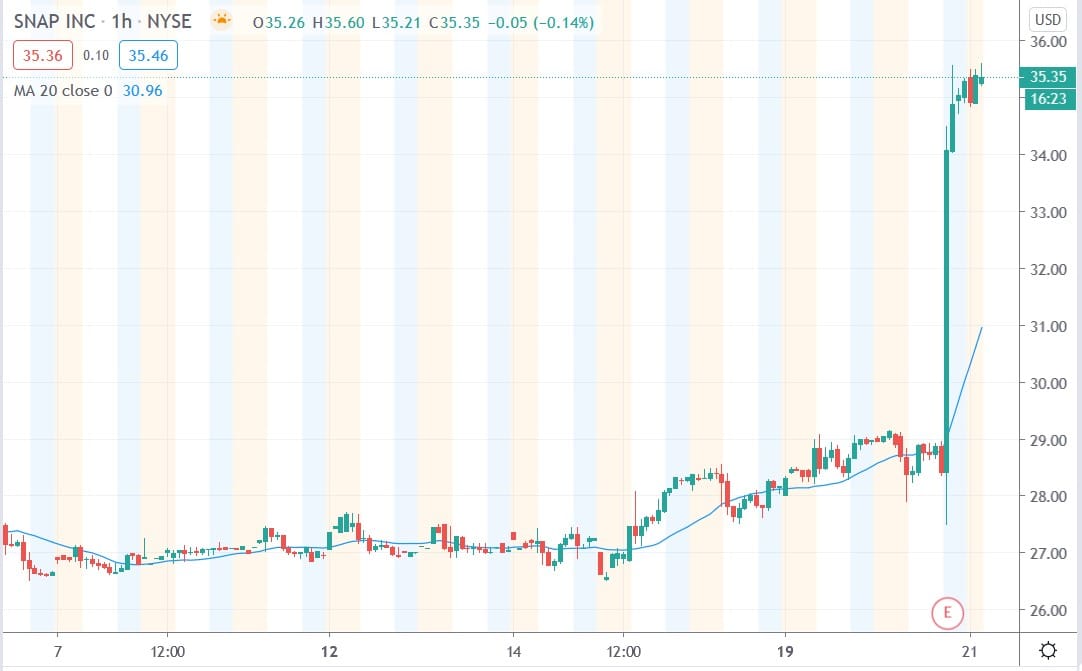 Snap Inc shares today surged 24.3% to trade at $35.38 having rallied from Tuesday's closing price of $28.45.
People who read this also read: