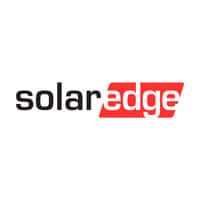 Shares of SolarEdge Technologies (NASDAQ: SEDG) are down over 17% premarket on Tuesday after the company released its third-quarter earnings report. 
SolarEdge revealed that its revenue for the quarter fell compared to last year, down 18% to $338.1 million compared to $410.6 million in Q3 2019.
However, its non-GAAP earnings per share rose to $0.83 compared to $0.81 in 2019.
The main reason for the fall in the company's share price is its Q4 guidance…
SolarEdge said it expects its revenue to be between $345 to $365 million while analysts had expected revenue of around $390.6 million for the company in the fourth quarter. 
Analysts at both Northland and Opco have downgraded the company. Opco stated that due to SolarEdge saying it may not start shipping its residential solar and storage product until 2021, it could allow competitors to gain a strong market position. 
Meanwhile, Northland said that the company missed its EPS target and have set a price target of $195 for the stock. 
As mentioned previously, the news has impacted SolarEdge's share price, and it is currently trading at $215.01, down 19.69% premarket after Monday's close at $276.72. 
PEOPLE WHO READ THIS ALSO VIEWED: