Shares of Strongbridge Biopharma (NASDAQ: SBBP) have plummeted premarket on Thursday after the company announced the pricing of its public offering.
Stonebridge said they are offering 11,111,111 ordinary shares to the public at $2.25 per share, wit the company looking to raise $25 million in total from the sale.
The offering is expected to close out on the 21st of September, while underwriters have a 30-day option to purchase up to 1,666,666 of ordinary shares.
Strongbridge stated that it will use the money raised from the offering to continue development, facilitate commercial readiness, acquire complementary businesses and commercially launch its drug Recorlev after positive Phase 3 topline data.
One analyst recently commented that Stonebridge's revenue should significantly increase after the data from the Phase 3 Recorlev study. However, investors don't seem as enthusiastic.
Strongbridge stock price…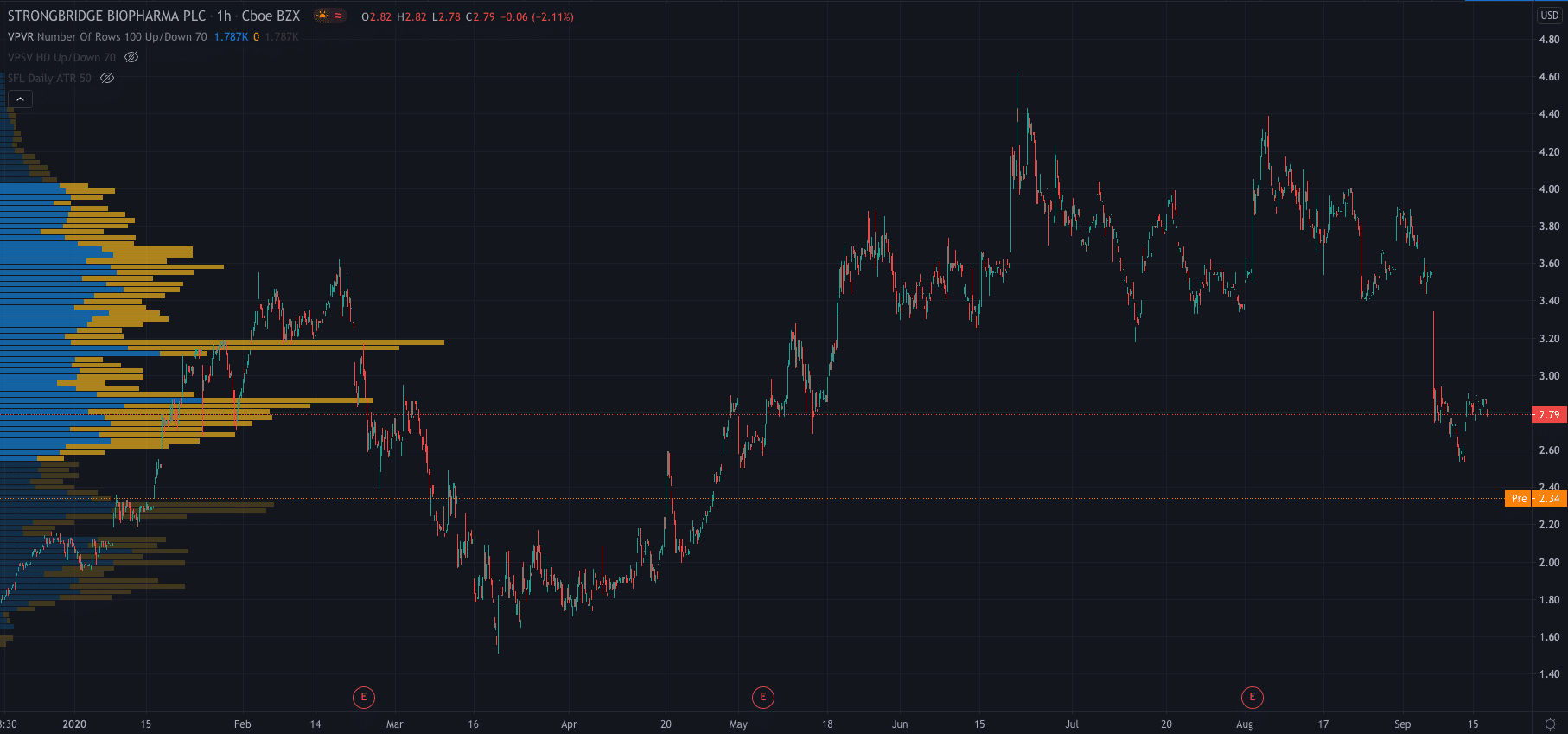 Strongbridge shares have plummeted after the news of the pricing of the public offering. Wednesday saw its shares close at $2.80, but they are now trading down at $2.30, after a fall of 17% premarket.
People who read this also read: