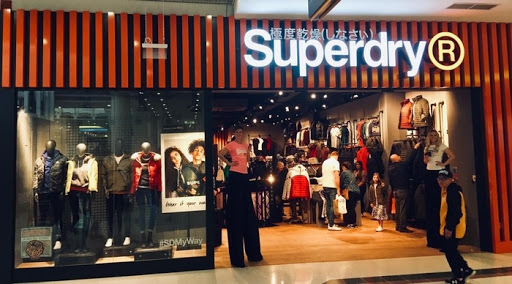 Shares of Superdry PLC (LON: SDRY) today fell 3.10% after the branded clothing company revealed that revenues during the first six months of its 2021 financial year ended 24 October 2020 fell 23.3% as compared to a similar period last year.

The retailer blamed the disruptions caused by the coronavirus pandemic and the resultant lockdown measures for the significant drop in revenues.
E-commerce sales compensated for the drop in physical retail store sales as the company recorded a 49.8% jump in online sales. The last six weeks of the first half saw a 51.9% jump in like-for-like e-commerce sales.
Superdry also noted that due to the COVID-19 pandemic, they had relied heavily on promotions to clear excess stock. The company did not provide the financial figures behind the above statistics, except for its net cash balance of £22.2m as of November 3.
Julian Dunkerton, Superdry's CEO, said: "Covid-19 continues to disrupt our store and wholesale channels, but this is being partially mitigated by strong sales through our eCommerce operations. This has been an important period for Superdry, with the launch of our full Autumn/Winter 20 ranges and a true focus on using our social channels to reach our customers and bring our brand reset to life.
Adding:
"The external outlook is very uncertain. However, we have the financial flexibility and are making good progress with our strategy and brand reset."
Superdry share price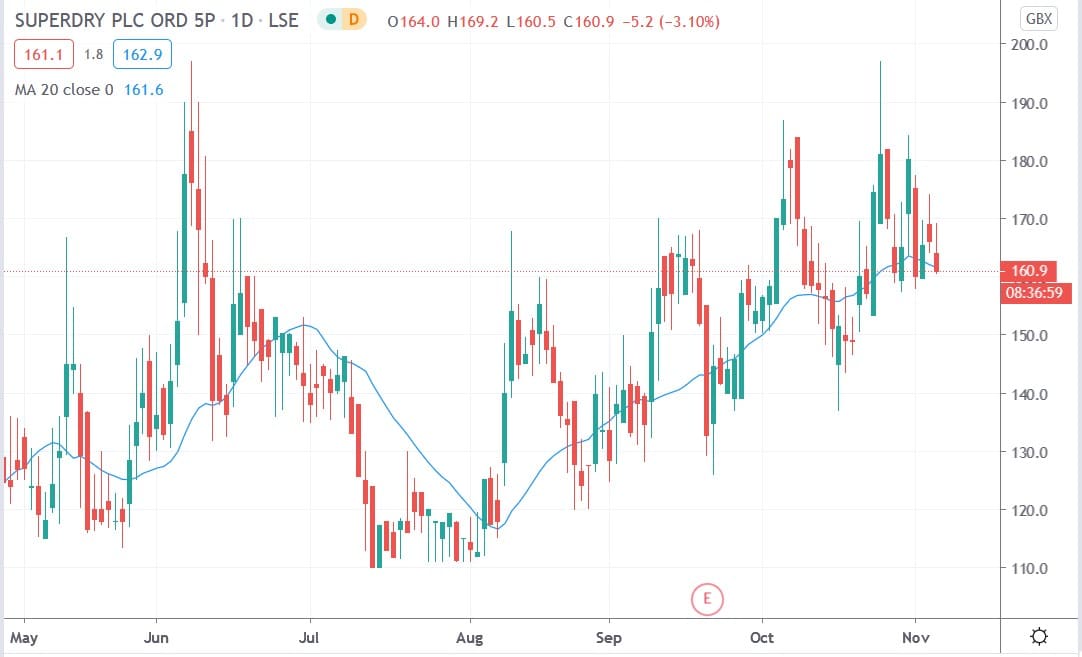 Superdry shares today fell 3.10% to trade at 10.9p having dropped from Wednesday's closing price of 166p.
People who read this also read: