Shares of British home builder Taylor Wimpey today fell 10% after the company reported that it incurred a £39.8 million loss in H1 2020, which ended on June 28. The company attributed the loss to site closures necessitated by the coronavirus lockdown measures implemented by the government to curb its spread.
Pete Redfern, Taylor Wimpey's CEO, said: "I am pleased with Taylor Wimpey's performance during a very challenging time and am proud of the resilience, principled approach and agility that our teams have shown.
"I would like to thank all of our employees, subcontractors and suppliers for their exceptional response to the crisis. Their tremendous effort has enabled us to continue to support customers and protect the value of our business, at a time of great uncertainty."
Here's why Taylor Wimpey shares surged higher yesterday.
Taylor Wimpey share price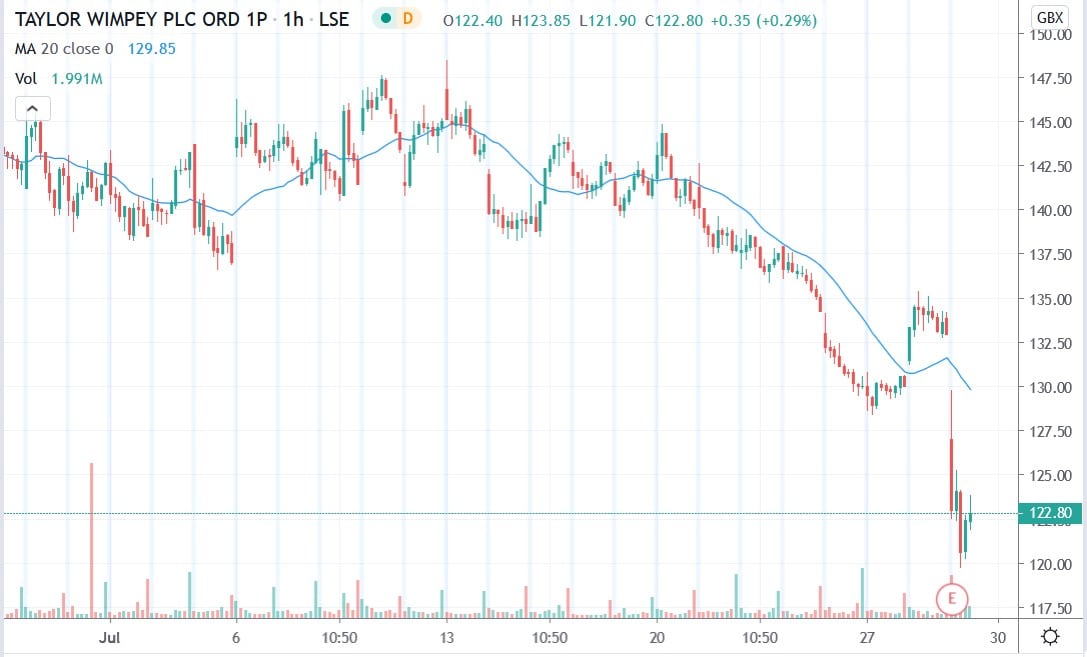 The company also spent about £10 million replacing aluminium composite in old buildings, which contributed to the losses. The company's revenues fell to £754 million as it only completed 2,771 homes during the period as compared to 6,541 during a similar period last year representing a 58% drop.