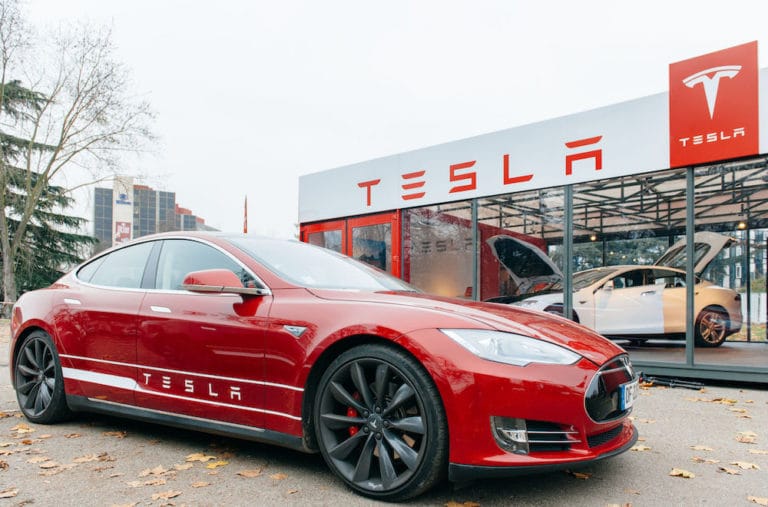 Shares of Tesla (NASDAQ: TSLA) soared to fresh record highs near the $600 mark this week on a series of positive developments for the electric carmaker. 
A major breakthrough in Covid-19 vaccine development provided a significant boost for equities globally. Moreover, TSLA was upgraded by respectable Morgan Stanley analyst Adam Jonas from "Equal-weight" to "Overweight" and a price target of $450.
According to Jonas, Tesla is more than an electric carmaker. 
"Tesla has continued to develop its services/platform business (including pushing various features and services to its vehicle fleet) to a level where we feel that it is appropriate for investors to consider to change how they model the company's revenue and profit streams," the analyst wrote in a research note sent to clients last week. 
"We believe it is only a matter of time before investors are provided with far greater levels of disclosure that can trigger a further re-rating of the equity."
Tesla's founder Elon Musk, who became the world's second-richest person this week, also hinted that the company may roll out a new hatchback model that will be focused on the European market. 
"In the U.S., the cars tend to be bigger for personal taste reasons. In Europe, (they) tend to be smaller," said Elon Musk during a virtual conference on batteries. 
Tesla share price closed the week at $585.76 after travelling to $598.78 yesterday to print the fresh record high. 
PEOPLE WHO READ THIS ALSO VIEWED: