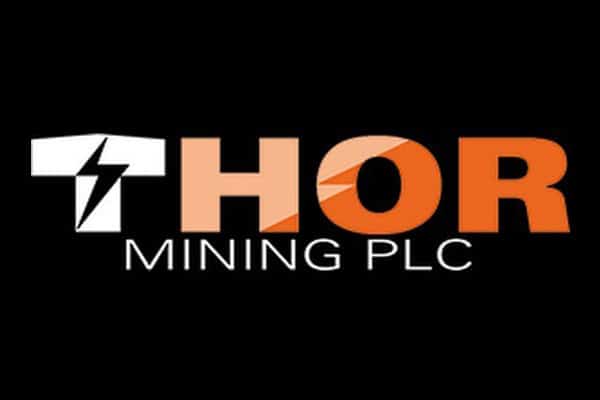 Shares of Thor Mining Ord Shs (LON: THR) today surged 58.3% after the Australian gold mining company reported that it has identified visible gold in stream sediment panning at its Ragged Range gold project within the Pilbara region.

The high-priority project located in Western Australia has a total of 54 stream sediment sites from which 112 samples were selected for reconnaissance and additional exploration following geochemical programs conducted over the past 12 months.
Thirteen of the 54 sites had visible gold during the panning process with two samples containing up to six colours, which is an extraordinary result.
Today's announcement follows similar results encountered during the second phase of geochemical sampling in July, where 17 of the 32 stream sediment samples had been observed to have visible gold in panning.
Thor is awaiting laboratory assays from the third phase, together with results from an airborne aeromagnetic survey conducted over the full tenement package earlier this month.
The high-resolution, close-spaced survey was designed to map out underlying mafic and ultramafic greenstones and identify key prospective structures.
Thor executive chairman Mick Billing said ongoing exploration is deepening the company's understanding of the Ragged Range tenements.
Thor Mining share price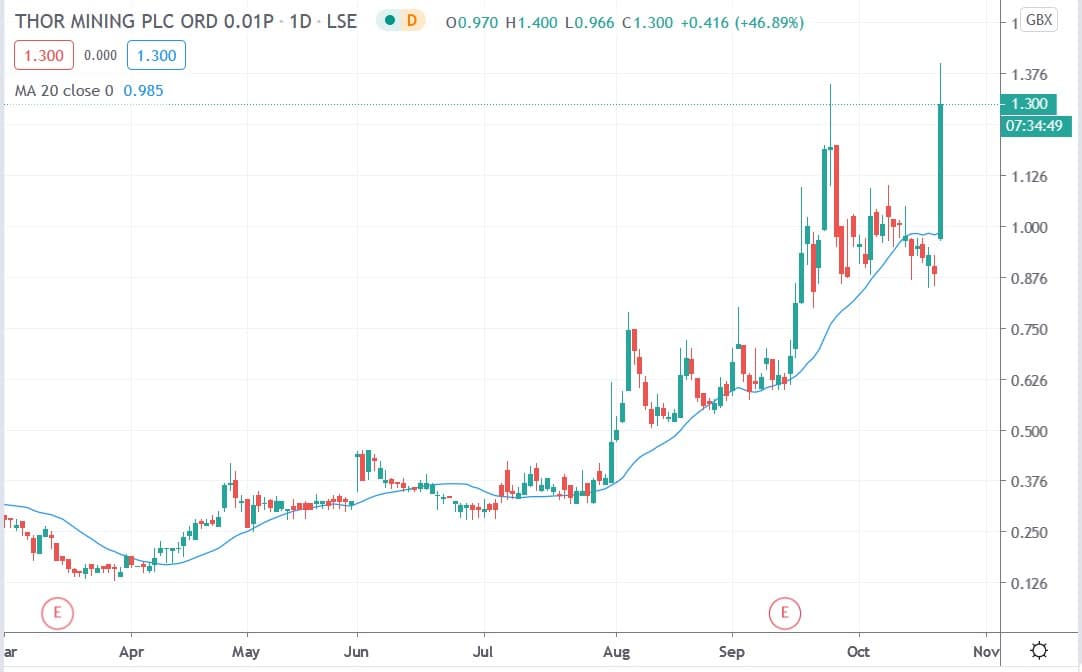 Thor Mining shares today surged 58.3% to trade at 1.40p having rallied from Tuesday's closing price of 0.884p.
People who read this also read: