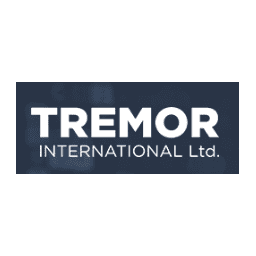 Advertising technology company Tremor International (LON: TRMR) said that it expects trading for the year to be significantly ahead of its previous guidance in a trading statement released by the company on Monday morning. 

Tremor released an update on trading for the year ending the 31st of December after a period of record revenues and profit. 
Having provided guidance of $340-$360 million in revenue for the year, they now expect it to be significantly higher at between $390-$400 million.
The company also upgraded its adjusted EBITDA forecast from $30-$36 million to $50-$52 million. 
Tremor said that the upgrades are a result of the sales traction it continues to generate, mainly within its Connected TV, Self-serve and Private MarketPlace solutions. 
Revenue from Private MarketPlace solutions is forecasted to grow 1,095% compared to the fourth quarter in 2019, while Self-serve is expected to grow 551% with Connected TV's revenue predicted to increase by 115%. 
Shares of Tremor are the best performer in London so far today, up 30.89% at 301p after closing Friday's session at 230p. This year Tremor's share price has grown 85%. 
PEOPLE WHO READ THIS ALSO VIEWED: