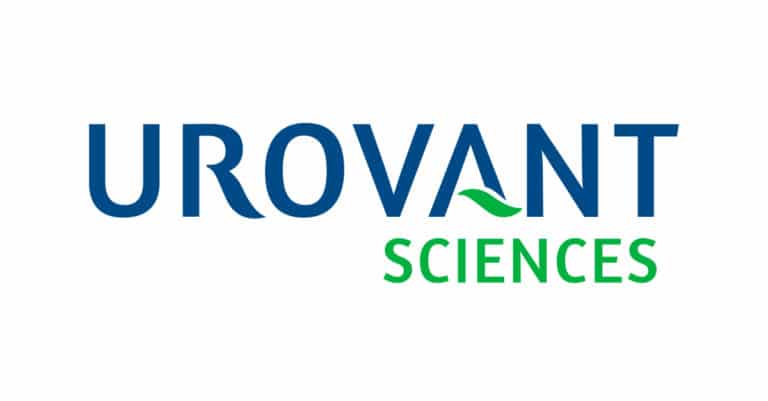 Shares of Urovant Sciences Ltd (NASDAQ: UROV) today surged 93% on news that Sumitovant Biopharma will acquire all of the company's outstanding shares that it does not currently own.
The two companies announced that they had entered into a definitive merger agreement for Sumitovant to acquire the remaining shares of Urovant at $16.25 apiece given that it already owns 72% of the company.
The acquisition consideration represents an equity value for Urovant of $584 million and an enterprise value of $681 million. The per-share consideration represents a premium of 96% to Urovant's closing price on November 12, 2020.
The transaction increases Urovant's ability to provide patient therapies and achieve commercial success as it prepares to launch its first potential therapy, vibegron, for the treatment of patients with an overactive bladder (OAB).
"After careful consideration and consultation with our financial advisors, the special committee of the Urovant Board of Directors has found that Sumitovant's offer represents exceptional value for shareholders," said Pierre Legault, lead independent member of the Urovant Board of Directors and chairman of the special committee.
"Our foremost purpose is to give Urovant access to capital for its long-term business objectives and ensure focus on its mission to develop and commercialize innovative therapies for its patients," said Myrtle Potter, Chief Executive Officer of Sumitovant Biopharma.
"By bringing Urovant into the fold as a privately-held company under the Sumitovant family of companies, we can enable the Urovant team to fully concentrate on the important task of preparing for its potential commercial launch of vibegron, the first new branded prescription drug for the treatment of OAB in nearly a decade."
Urovant Sciences share price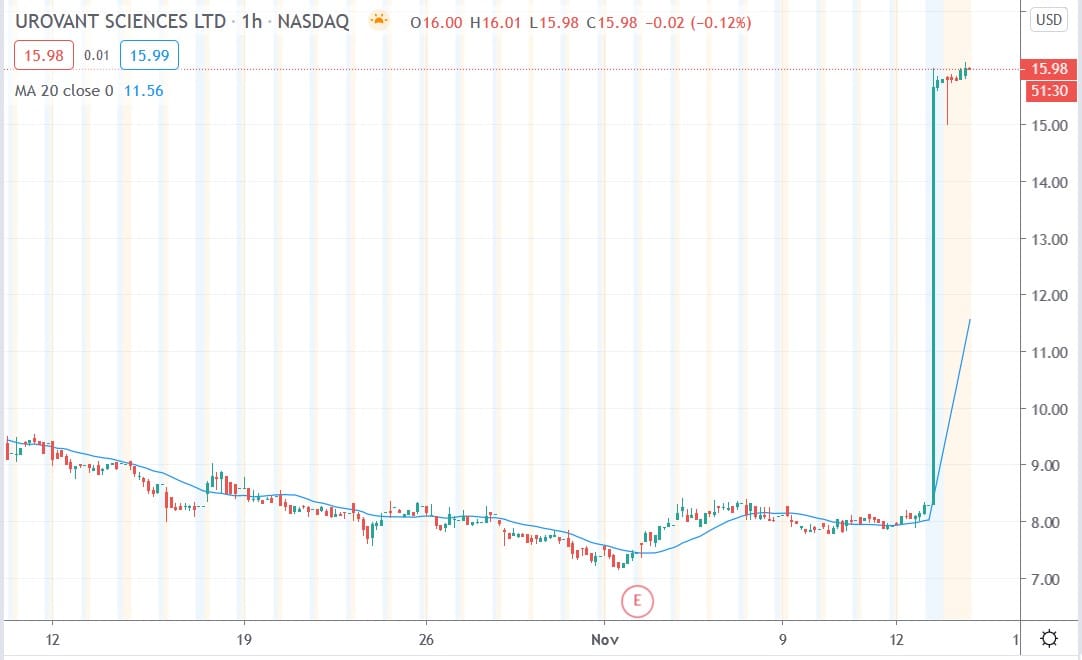 Urovant shares today surged 93.2% to trade at $16.00 having risen from Thursday's closing price of $8.28.
People who read this also read: