ValiRx Plc (LON: VAL) shares today surged 30.6% higher after the pharmaceutical company released an update on its total voting rights based on the number of ordinary shares in issue, which are 56,854,039 in total.

The company's total shares are set to increase on 3rd September once the 250,000 ordinary shares are admitted to trading on the AIM after the company wrote to the London Stock Exchange to have the shares admitted due to the exercise of warrants.
The company had listed over 9 million new ordinary shares on the LSE on 19th August, which had been admitted for trading on the AIM on 24th August.
ValiRx develops innovative medicines to improve patient outcomes and has several promising projects in the pipeline such as VAL201, VAL301, VAl401 and BC201.
The company also enjoys strong insider ownership, which attests to the management's confidence in its future prospects, thus, presenting a solid investment case.
ValiRx share price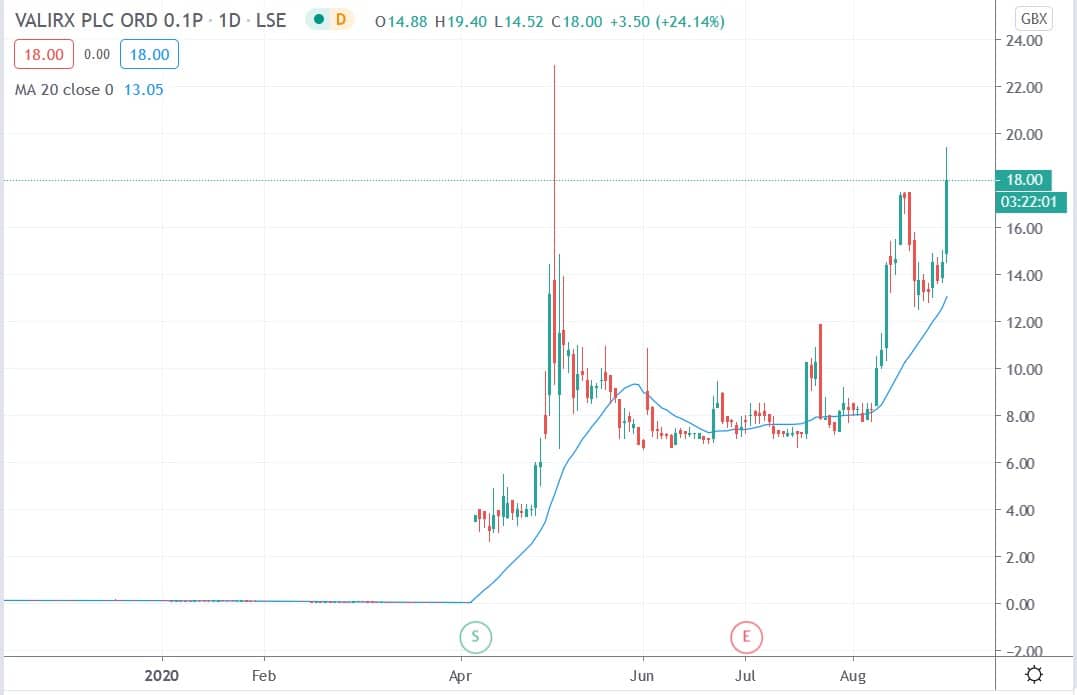 Source: Tradingview
ValiRx shares today surged 30.6% to trade at 19.40p having rallied from Friday's closing price of 14.86p.