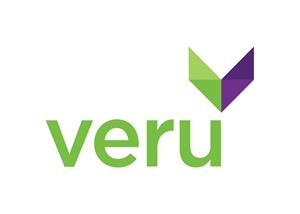 Biopharmaceutical company Veru Inc (NASDAQ: VERU) shares are up over 65% on Monday after the company said its VERU-111 treatment has anti-cancer activity in Paclitaxel Sensitive and Paclitaxel Resistant Triple Negative Breast Cancer Tumors.

VERU-111 is an oral cytoskeleton disruptor that is currently being evaluated in both Phase 1b and Phase 2 clinical trials in men with prostate cancer. Veru said that in the prostate cancer clinical trials, the treatment has significant anti-tumour efficacy.
The company said that concerning breast cancer, "triple-negative breast cancer cells implanted into mice, orally administered VERU-111 almost completely inhibited tumour growth, whereas the placebo-treated tumours increased more than 10-fold."
The company now plans to meet with the FDA in the first half of 2021 and advance VERU-111 into Phase 2b clinical trials in women with metastatic triple-negative breast cancer in 2021.  
After opening the session at $10.82 per share, Veru Inc's stock is now at $10.57, up 66.48% on the day. 
PEOPLE WHO READ THIS ALSO VIEWED: