Key points:
The VIX is known as the markets' fear and greed indicator.
It measures investors' expectations of volatility in the markets.
The VIX can be used as contrary trading and investing indicator.
The VIX is the symbol that represents the Volatility Index, which measures investors' expectations of volatility in the stock market based on S&P 500 options.

Savvy investors use theVIX as a contrary indicator. Hence, they look for buy trades when the VIX is trading at or near very high levels while looking for selling opportunities when the VIX is trading at extremely low levels.
For example, the VIX is currently trading at 34.32 and is expected to open higher, so this week, traders expect more volatility in the US stock markets. However, 34.32 is quite near the recent high of 37.47, which triggered the last rally in US stocks starting on March 8, 2022.
Therefore, using the VIX as a contrary indicator, investors should be looking for buying opportunities in the current market since we are likely to get a short-term rally in US stocks led by the S&P 500.
Situations such as these make investing and trading the markets quite tricky. For example, based on the CME's S&P 500 E-mini futures, the S&P 500 is set to open almost 85 points lower (down over 2%), yet investors have to look for buy setups even as the market falls.
Nobody knows how long the current downtrend will last, but we know for sure that it will end soon, and it will be followed by a short-term rally that could see the S&P 500 recoup much of its recent losses.
Meanwhile, the VIX has been trading in overbought territory for a while now, and investors who were buying on the dips last week are currently underwater and may not like their open positions very much.
However, those investors who hold on to their positions will likely be rewarded with a rally later this week. Those who do not have exposure to the market may find that now is the perfect time to buy decent stocks at a discount. Not all stocks are good; therefore, investors should focus on high-quality stocks.
*This is not investment advice. Always do your due diligence before making investment decisions.
VIX stock price.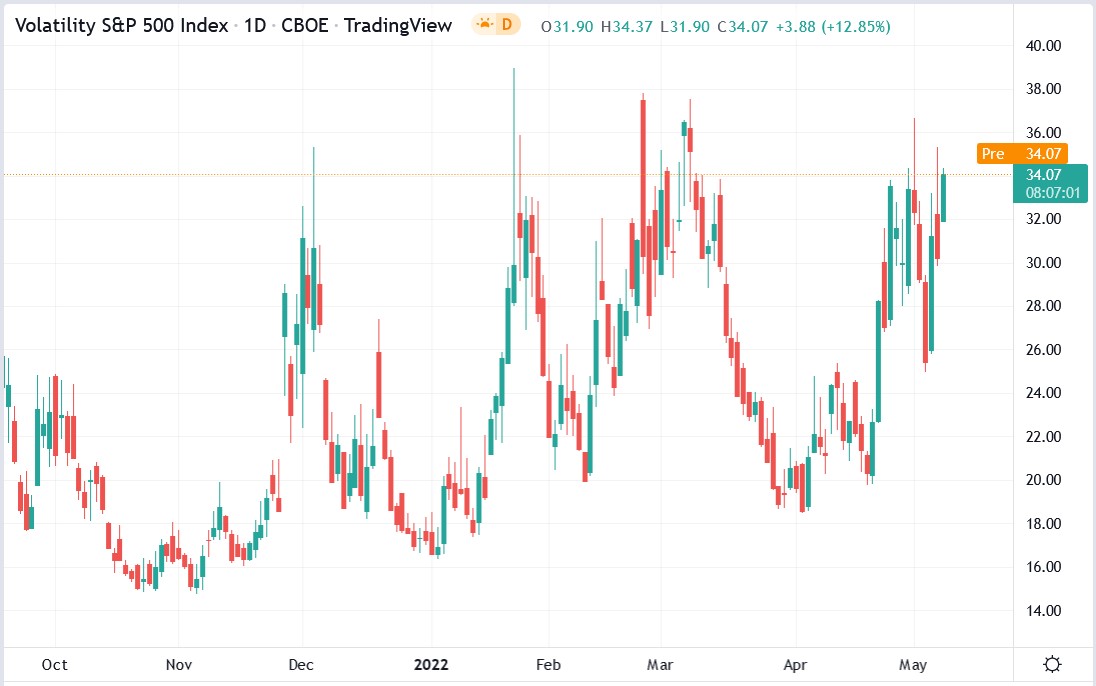 VIX stock price is projected to open up 12% higher but could soon start falling as stocks rise.