Shares of [email protected] Capital PLC (LON: SYME) have been suspended from trading on the LSE at the company's request to release its earnings report for the year ended 31 December 2019, and the six months ended 30 June 2020.

SYME requested to have its shares suspended because it shortened its accounting period on January 19th to ensure that its accounting period ends on 31st December 2020. SYME listed on the LSE in March 2020, which meant that its accounting period ends in March.
[email protected] Capital reported a loss of £2.142 million for the six month period while its 2019 losses were £685,000. However, the 2019 results did not pertain to SYME, but to Abal Group Plc, the shell company bought by SYME to list on the LSE.
Given that the company requested a suspension of its shares to stave off the volatility that would have ensued following the release of its past results, it is anyone's guess how they will open once the shares resume trading.
I expect the company's shares to resume trading anytime this week given that the company said that it would apply to resume trading immediately after releasing its earnings reports, which it did last week.
Regardless, I still believe that [email protected] has a unique business model and an experienced management team that can effectively execute its plans to make the company a global player in the inventory monetisation industry.
[email protected] Capital recently completed its sharia complaint platform targeting the MENA region among other significant milestones such as a head of terms agreement with a UK fund manager for an Inventory funding facility worth up to €500 million.
I'm bullish on the company long-term and would look to buy on any dips given its current price.
*This is not investment advice.
[email protected] share price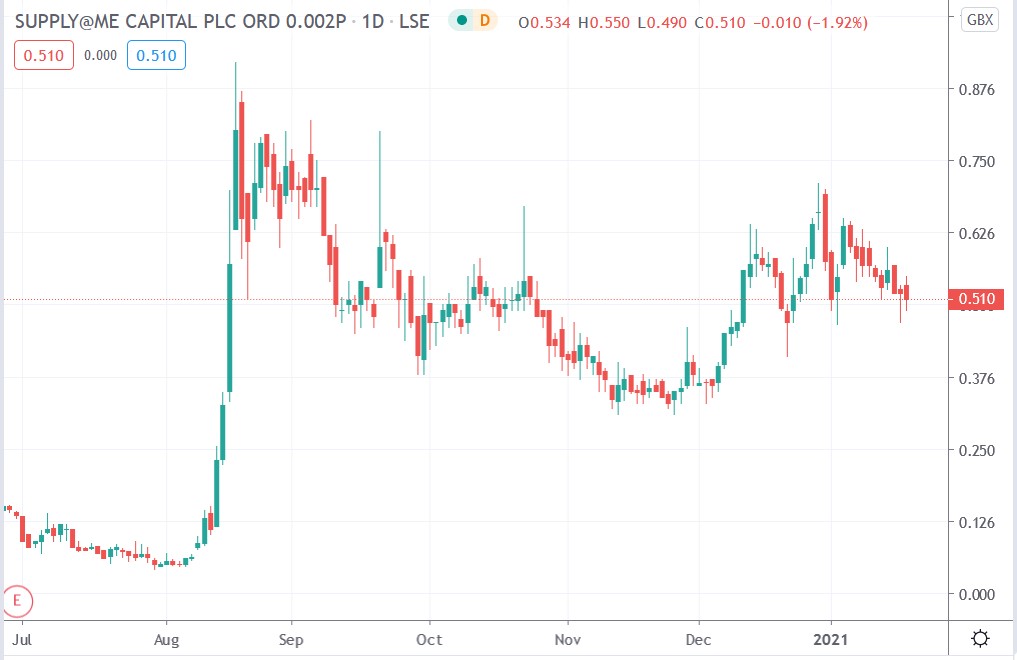 [email protected] Capital shares could spike in either direction once they resume trading given the firm's latest earnings reports.