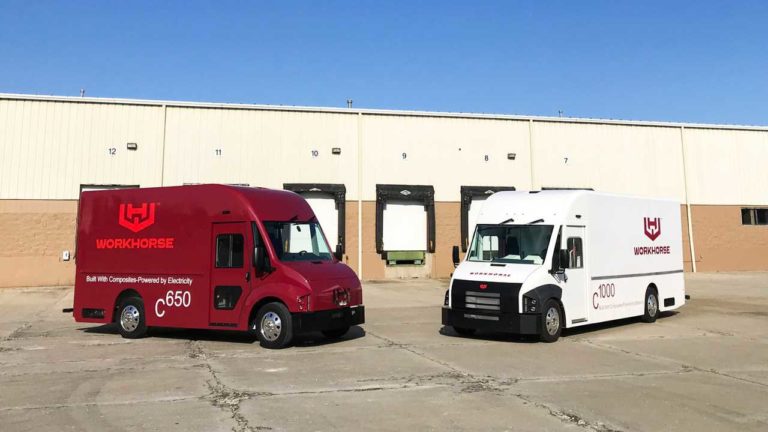 Shares of Workhorse Group (NASDAQ: WKHS) today surged 12.6% after the company announced the signing of a strategic agreement with Hitachi America, Ltd to audit its operations and benchmark them to best-in-class peers.

Duane Hughes, Workhorse CEO said: "This alliance with Hitachi comes at an ideal time for Workhorse as we value their best in class innovation and experience in ramping up production and enabling us in providing a complete solution to our customers."
The latest partnership with Hitachi implies that the company is serious about becoming profitable and measuring up to its peers, but may not be enough to pacify investors who bought at the recent highs.
Workhorse, which manufactures electric delivery vehicles has seen its share price rally since June from a low of $2.45 to a high of $22.88 fueled by Tesla's meteoric rise and its own major milestones such as the first-ever deliveries of its C-series trucks.
Workhorse Group share price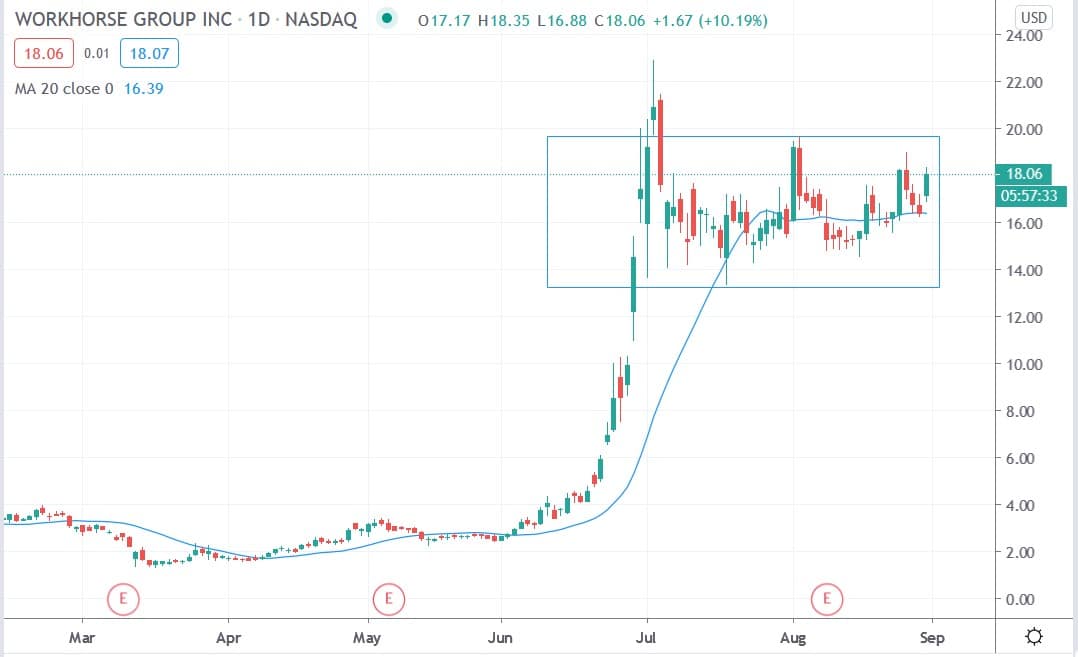 Workhorse shares rallied 12.6% today to trade at $18.45 having ended Friday's session trading at $16.49.