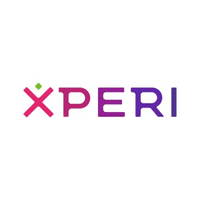 Technology company Xperi Holdings (NASDAQ: XPER) shares have surged pre-market on Tuesday after the company boosted its revenue forecast after revealing earnings for the third-quarter.
The company revealed revenue of $202.8 million in Q3, representing a rise of 123.8% compared to the same period in 2019, beating analyst estimates. 
The San Jose based firm also reported a loss during the three months of -$0.28 per share compared to a loss of -$0.32 in Q3 2019.
However, its second half 2020 outlook was well-received by investors as the company upgraded its revenue forecasts to between $625 million and $645 million compared to to the previous forecast of $390 million to $410 million.
The increase in its revenue guidance came alongside the announcement that Xperi's subsidiary, TiVo, has signed a 15-year patent license deal with Comcast.  
The news resulted in Xperi's share price surging over 25% pre-market to $17.47 after closing Monday's session at $13.93. 
PEOPLE WHO READ THIS ALSO VIEWED: