There are some things you need from a forex broker. These deal-breakers include knowing that your funds are safe and that the broker is transparent about the terms of your agreement with it. However, there are also some services and features that might or might not be on your wish list. Finding the forex broker that is the best fit for you, your lifestyle, and your style of trading is an important first step into the markets. Get this decision right and it improves the chances of your decisions in the forex markets being correct.
There are a lot of good brokers out there, and finding the one for you depends on what your priorities are. This review will consider some of the top forex brokers in India and outline how they position themselves in terms of meeting client needs.
The Top Forex Brokers in India
#1

FXTM

What We Liked:
A trusted and well-established broker with more than two million traders already using the platform
The innovative Micro account allows new traders to start trading in small size
Super-low minimum opening balance on the Micro account of only $10
Tight spreads starting from 0 pips
Hi-tech infrastructure to ensure reliable and fast trade execution
Market-leading mobile apps, perfect for those who want to trade on the move
Winner of the World Finance, Best Trading Experience award, 2020
High-quality risk protection and platform security
24-hour customer support available in 30+ languages
A well-regarded broker with a strong focus on educating new traders
All account types can be traded using Swap Free protocols
Free demo account
Lots of add-on trading tools, including FXTM Pivot Point Strategy and Trading Signals
The increasingly popular broker FXTM has established a high-quality and client-focused approach that has built up a massive global client base. Available in India, the platform comes with a range of neat features that are particularly attractive to new traders. The Micro account is an innovative feature that allows clients to open and trade accounts with as little as $10.
FXTM is not just about supporting the little guy though. It also offers a range of services and tools aimed at helping traders develop their skills and move on to different kinds of trading.
The trading dashboard provided is the market-leading MetaTrader 4 (MT4) platform, which is the most popular retail forex platform in the world. It is a happy combination of user-friendly functionality and powerful software tools, and the graphics are razor-sharp. It's also possible to access the Expert Advisors service and use the ideas of other traders on your account.
The firm has a reputation for developing ground-breaking trading tools that give its clients an edge but presenting them to users in user-friendly formats. It's no surprise that the broker continues to pick up both industry awards and new customers.
In terms of pricing, FXTM is hard to beat. It willingly shares data on its pricing and about how efficient trade execution operations are. Not many brokers offer this kind of transparency and FXTM needs to be applauded for taking this approach to the broker-client relationship. It's also a sign that it is extremely confident that it is offering some of the best terms in the sector.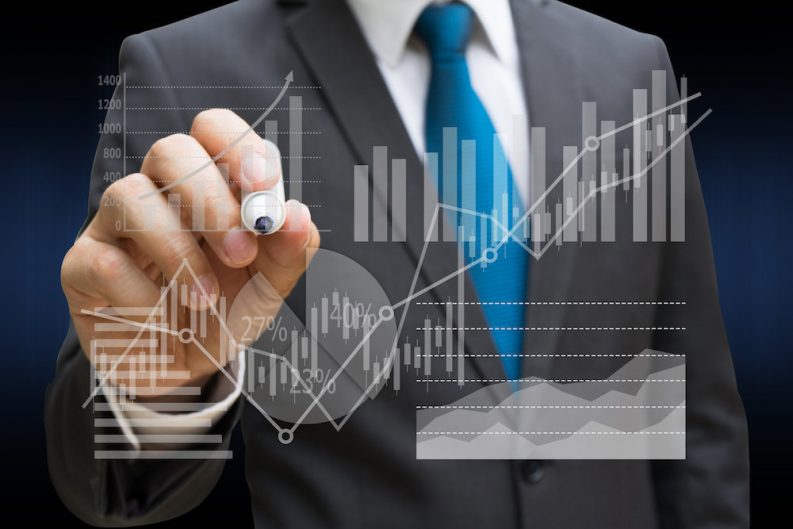 Broker Fees
FXTM offers three types of accounts: Micro, Advantage and Advantage Plus.
All accounts use the same platform, and can all be set to 'Swap Free' trading. Commissions and spreads, margin terms, and the maximum number of orders vary slightly according to which account you choose. There are in total more than 120 forex pairs to trade.
Regulation
Exinity Limited (www.forextime.com) is regulated by the Financial Services Commission of the Republic of Mauritius with an Investment Dealer Licence bearing licence number C113012295. (source: FXTM)
Client funds are segregated from the operational funds of the company and kept in top-tier banks. FXTM never uses client funds in its operation, which means that in the unlikely event that it fails, your funds are safe.
For those who are new to trading, FXTM has a great deal of training material to help new traders get started. For more advanced traders, there is a range of videos and webinars on topics ranging from analysis techniques to popular strategies.
FXTM has made a considerable commitment to providing Indian forex traders with a great service. It has created local transfer options for countries in the Asian region. Clients in India and Pakistan can make deposits and withdrawals using their local currency, easily and affordably.
#2

BlackBull Markets

What We Liked:
Fintech background ensures that the platform has all the latest technical features
Trade commodities including oil, gas, gold and silver
Super-tight trading spreads start at 0.0 pips
Trade using leverage as high as 1:500
Market-leading, hi-tech trading architecture ensures low-cost and reliable trade execution
Online learning tools such as webinars are ideal for beginners
Sharia-compliant Islamic accounts are available
VPS hosting at all the major forex exchanges in the world
Trade using either of the MetaTrader platforms, MT4 or MT5
A wide number of account types from which to choose
If you want to start forex trading with a broker that is pushing the boundaries of what is expected of platforms, then BlackBull Markets could be for you. The New Zealand-based firm has a strong fintech pedigree and is making waves in the broker sector. Set up by traders who spotted a gap in the market, the strong tech background of the management team has resulted in them creating a platform that is market leading in terms of operational functionality.
Trade execution speeds benefit from low-latency connectivity; the VPS trading network is institutional grade; and the pricing is ultra-competitive.
Success in the fast-moving forex markets can come down to how closely to the exchange your broker is located. The BlackBull VPS setups in London, New York and Japan ensure that its clients trade in the heart of the market. Those using systematic trading programs will also benefit from the BeeksFX services, which are on offer and keep trade execution times low.
Despite its hi-tech background, setting up accounts for forex trading at BlackBull Markets is really easy. The commission-free Standard account, for example, has a minimum initial deposit of US$200 and spreads begin at the 0.8 level. Micro lot trading is available, and leverage can reach 1:500
The Standard or Prime accounts support Islamic/Swap Free trading, and the Active Trader account is also worth investigating as it can offer a variety of specialist services, including a dedicated account manager.
In terms of payment options, it's possible to fund a BlackBull Markets account using everyday methods such as Visa and Mastercard, e-wallets and similar services, such as Neteller and Skrill.
With one eye on client safety, the broker has set up a strong regulatory structure, and it's easy to see why the broker is attracting new clients.
BBG Limited is incorporated and regulated by the Financial Services Authority (FSA) of Seychelles.
Black Bull Group Limited (trading name: BlackBull Markets) is a company registered and incorporated in New Zealand (company number: 5463921).
(Source: BlackBull)
It is located at Level 22, 120 Albert Street, Auckland 1010. Black Bull Group Limited is a registered Financial Services Provider (FSP403326).
#3

Tickmill

What We Liked:
Some of the lowest-cost trading in the market
Leverage up to 1:500
Available in more than 200 countries, including India
A choice of market-leading trading platforms – MT4, MT5 and WebTrader
Ultra-fast trade execution speeds – average trading speed for metals is 0.20s
Additional trading tools to help you identify trade entry and exit points
More than 60 currency pairs to trade, including Major, Minor and Exotic pairs
Innovative features to enhance and support the trading experience
Transparent reporting of T&Cs
Supports a wide range of strategies, including scalping, hedging and automated trading
Minimum opening balance of $/€/£100 (Pro and Classic accounts)
Sharia-compliant Islamic accounts are available
Tickmill is a mid-sized broker that focuses on providing a high-quality service to its clients. It supports traders around the world, including India, and is favoured by those looking for cost-effective and reliable trading conditions.
Adopting a simple approach, the broker sets out to give forex traders everything they need and nothing they don't. Having a choice of platforms ticks a lot of boxes for intermediate and advanced traders who are looking to develop new strategies. It can also help newbies who are taking their first steps in the forex markets and need a platform with functionality that is right for them.
Tickmill offers a relatively streamlined service, but in a good way. The regulatory framework is strong; the trading infrastructure is institutional grade; and the award-winning client support team includes dedicated account managers. However, there is nothing on the platform to get in the way of trading at the heart of the forex markets.
Tickmill Asia Ltd is regulated by the Financial Services Authority of Labuan Malaysia (Licence Number: MB/18/0028 and Registered Office: Unit B, Lot 49, 1st Floor, Block F, Lazenda Warehouse 3, Jalan Ranca-Ranca, 87000 F.T. Labuan, Malaysia). Tickmill UK Ltd is authorised and regulated by the FCA and is registered with number: 717270. Registered Office: 3rd Floor, 27-32 Old Jewry, London EC2R 8DQ, England.
(Source: Tickmill)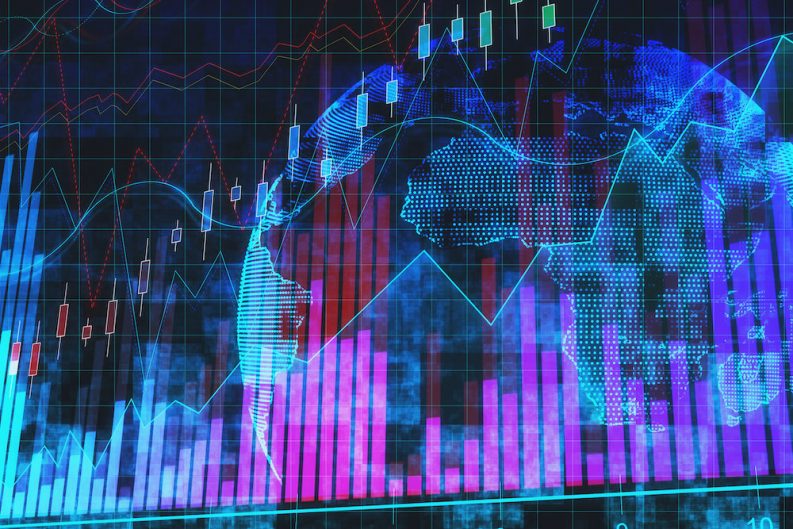 What is Forex?
The forex markets are where currencies can be bought and sold. It's possible, for example, to buy Australian dollars using euros or US dollars, and each of those transactions would be reported as taking a trade in a particular forex pair, EURAUD or USDAUD. As any currency can be bought using another, there are a lot of potential forex pairs, with the Major currency pairs involving the most actively traded groupings, such as Euro-dollar, EURUSD.
Minor forex pairs include markets such as NZDJPY, and Exotic markets are those that have lower trading volumes and include pairs such as EURHUF.
The categorisation of pairs is largely down to the volume of trades in the market, with currencies trading with the US dollar being the busiest. The forex markets are made up of those trading in currencies because they need to finance international business transactions and another group who trade the markets for speculative gains.
Trading ideas can be developed using technical and fundamental analysis. The former analyses historical data and uses past performance to try to predict future moves. Fundamental analysis considers real-world events such as economic data reports and geopolitical tensions and the likelihood that news will change the supply and demand and the price of particular currencies.
Speculative trading can involve using leverage to scale up on risk return, and participants look to make a profit by buying or selling a particular currency pair and then reversing or closing out the trade in the future at a better price. The process has been helped by the recent revolution in online trading and the large number of new forex brokers setting up. It's easy to set up an online forex account and the process takes minutes to complete.
Once onboarded to a platform, account holders have several ways of gaining exposure to the forex markets and can trade different markets and use various strategies. The functionality of the sites makes it easy to put on trades, and mobile phone apps allow traders to monitor the progress of their position using handheld devices.
In forex markets you can:
Sell short as well as go long– If you think that EURUSD will go up in value, you can buy it, and if you think that it will go down, you can sell it. There's no natural bias to going long or short.
Leverage– Even small price moves can be turned into large profits or losses using leverage. This process involves forex brokers using your cash deposit as a deposit on a trade but letting you scale up the size of that trade. If you deposit $50 but set leverage at 1:20, then the size of your position will actually be $1,000.
Why Do Forex Brokers Apply to Be Regulated?
Forex trading is not illegal in India and it's possible to use onshore or offshore brokers. The offshore brokers, such as those mentioned above, cater to a global client base and provide access to global markets. They can also use their size to secure better T&Cs for their clients.
You still have to be able to trust your broker or else there is a risk that any funds won't be returned. Although the currency markets themselves are unregulated, some reputable firms apply to be regulated by a well-regarded financial authority such as one of those listed below:
Financial Conduct Authority (FCA)
Australian Securities and Investments Commission (ASIC)
US Securities and Exchange Commission (SEC)
Cyprus Securities and Exchange Commission (CySEC)
Obtaining regulatory approval is expensive and time consuming, so if a broker has gone to the trouble of signing up with one of the above authorities, it's a sign that it's in it for the long haul.
What Does Being Regulated Mean?
Firms that are regulated need to provide reports to the authorities demonstrating that they are trustworthy and viable businesses. They might, for example, share updates on the balance sheet of the broker to prove that it is a sustainable business. They will also have to demonstrate that they segregate client funds so that if the broker goes bust, then the account holders don't lose their money.
If a broker is well run and trustworthy, it can publicise the licence of approval to attract clients who are looking for a safe broker. If it breaks the terms of its licence, it can be reprimanded or fined, and complaints made by clients who are not satisfactorily managed by the broker can always be referred to the regulator.
Trading forex is about risk and reward, but making the right choices can tilt things in your favour. Selecting one of the top forex brokers in India is, for example, a great first step. After that, it can be a good idea to start trading using a demo account. All of the top forex brokers allow new clients to test the system for free using virtual funds. It's risk free and a great way of finding out which of the good brokers is the best fit for you.