Bitcoin Cash emerged in August 2017, after a hard fork was performed on Bitcoin. Since then, the Bitocin Cash has become of the best performance cryptocurrencies and one of the most popular ones. Many even believe it will take the "crown" from Bitcoin and surpass it by market cap. While this may be true in the near future, in this article, we give a step-by-step guide on how to purchase Bitcoin Cash.
Bitcoin Cash – Essence and Mechanics
How to buy Bitcoin Cash
Best crypto broker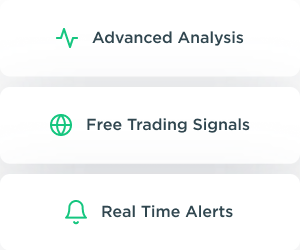 Bitcoin Cash – Essence
The main reason for the creation of Bitcoin Cash was because a lot of people were not happy with the segregated witness (SegWit) feature that was placed into the original Bitcoin code back in the middle of 2017.
As a result, Bitcoin Cash (BCH) was developed and became the first hard fork of the Bitcoin network.
This hard fork took place in August 2017 and since then, Bitcoin Cash has grown to be the 4th largest cryptocurrency in terms of market capitalisation, with a market cap of over $16 billion.
Back in May of 2017, Bitcoin transactions were taking as long as four days to be processed in some cases. This of course went against the inherent principles that Bitcoin was built upon – namely being a payment method which was ultra-quick and very cheap when compared to the traditional payment systems.
The average Bitcoin transaction fee went as high as the $28 mark, sometimes hitting highs of $55.
The main issue with the Bitcoin network was and is the scalability. The blockchain block size for Bitcoin had originally been set at 1MB, which offered some benefits, but it also meant that as the network became more popular, there would be rising unconfirmed transactions and fees.
There was a hard fork that took place in May that saw Bitcoin Cash increase their block size even further from 8MB to 32MB. This will cement their ability to provide peer-to-peer transactions for ultra-cheap prices and quick transaction times.
How to buy Bitcoin Cash
Claim Bitcoin Cash
If you had Bitcoin in August 2017, then when the hard fork occurred, you were entitled to claim your Bitcoin Cash. The methods of claiming these tokens will depend on the type of wallet we use.
If you have a full node wallet (which is a wallet that requires the user to download the entire Blockchain) like Bitcoin Core or Bitcoin Knots, simply back up your wallet by navigating the menu and selecting 'Backup Wallet'. This will generate a wallet.dat file which you can import into a full node Bitcoin Cash wallet, such as Bitcoin ABC, where the tokens will be made instantly available to you.
Here are some of the wallet providers that are special for BCH.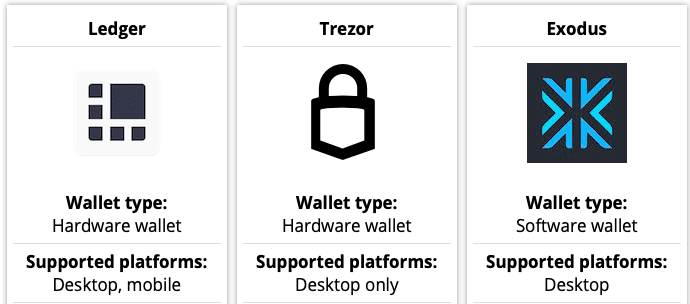 If the investor is using an SPV or the so-called Simplified Payment verification wallet, which is the opposite of the full node one, then they can claim their BCH tokens immediately. Again, the claiming of BCH tokens depends entirely on the wallet provider we use. One way to familiarize ourselves is to search for an announcement made by our providers on how to claim tokens or call the wallet support team straight away.
However, for those of you who have not owned Bitcoin and cannot claim BCH, there are two other ways to get Bitcoin Cash.
Cryptocurrency exchanges
There are many cryptocurrency exchanges that now accept Bitcoin Cash. Here, we look at the most popular choices. The graphics are taken from 99bitcoins.com

eToro
eToro is a wonderful choice for anyone who wants to purchase Bitcoin Cash. Here, we are talking about global coverage. eToro allows the purchase through many payment methods. However, eToro does not give users the actual coins and they cannot be transferred to other parties. Instead, the platform allows the trading of BCH for fiat currencies (incl. Euros and Dollars).
One advantage of using eToro is that when you buy the BCH tokens, you will not need a wallet to store them as they are not given to you directly.
Coinmama
Coinmama is a universal cryptocurrency exchange, one of the oldest ones in existence. Anyone can purchase BCH with a SEPA transfer, debit or credit card on Coinmama. The other beneficial feature of Coinmama is that users around the world can purchase BCH, as there is no geographical requirements as to who can own the tokens.
Cex.io
CEX.io is a relatively new exchange based in London. The exchange was created in 2013 and has managed to garner an excellent reputation for its services.
CEX accepts debit and credit cards, SEPA and wire transfers. The exchange currently has a trading platform that is cheaper than other peers, but is more complicated to use and a brokerage service, which is very easy to use, but is more expensive.
Coinbase
Coinbase is the largest US-based cryptocurrency exchange and it is one of the top choices for investors. It has a variety of services, including Coinbase Pro, a Bitcoin debit card option and a wallet. The Coinbase Pro service is a trading platform targeted at more sophisticated investors.
Coinbase accepts both debit cards and wire transfers.
Of course, while there are many other exchanges that you can buy BCH from, every exchange has its own KYC processes and requirements, so an investor must do their due diligence before deciding on an exchange.
Peer-to-Peer Trading
Apart from buying BCH from cryptocurrency exchanges, one can go for a P2P purchase.
LocalBitcoinCash
LocalBitcoinCash is a platform that users can use to trade BCH tokens for fiat money firectly with one another. Investors can place orders or fulfil others' orders immediately, while the platform provides an escrow service.
The disadvantage of using LocalBitcoinCash is that you deal with people and not companies. The trust element in these transactions plays a crucial role when deciding to trade BCH.
Bitcoin Cash forums, Meetup.com
Another way to do a P2P transaction is to organize a person-to-person meeting. In today's world this can be seen as very old fashioned, but many savvy investors use it, as a way to build trust and get to know the other party in the transaction. Some of the dedicated forums to do that are bitcoin cash forums and Meetup.com
Conclusion
The world of cryptocurrency is ever-changing and expanding. Bitcoin Cash is one of the biggest digital currencies around and it has some lofty goals as being the predominant medium of exchange in the world in the coming years. This is why a lot of people are optimistic and want to purchase Bitcoin Cash as an investment. With this guide, you have been walked through step by step just how easy it is to buy Bitcoin Cash using fiat currency. It's as simple as signing up for an account and depositing your funds and clicking a few buttons. Then you can use your funds as you please. Depending on your financial objectives and the type of investing you want to engage in, you may want to hold them long into the future or you can opt to utilise a number of different crypto trading strategies in order to try and turnover profits in the short term.
PEOPLE WHO READ THIS ALSO VIEWED: