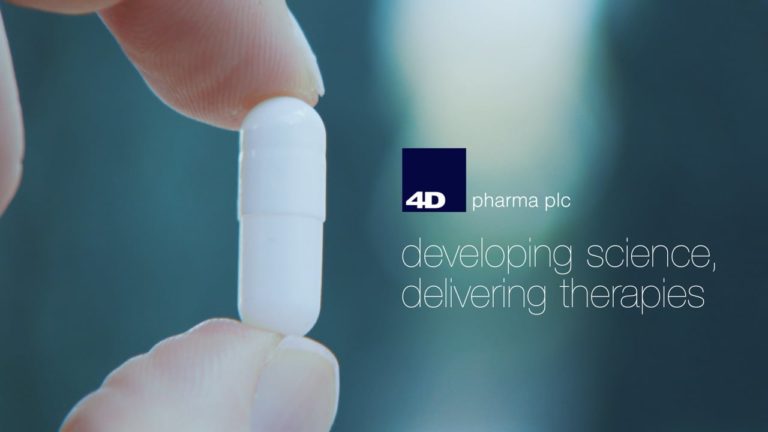 Shares of 4d Pharma PLC (LON: DDDD) are down 9.39% this year despite announcing several positive milestones such as the dual listing of its shares on the NASDAQ.

The biotech company's other significant milestones include positive clinical trial results of its MRx0518 cancer treatment combined with the positive phase II clinical trials of its irritable bowel syndrome (IBS) drug Blautix.
Regardless of the many positive milestones attained by 4D Pharma, the company's shares seem to have lost their shine recently having fallen from a high of 183p in early October to its current trading price of 90p.
However, the technical picture indicates that something is about to happen to 4D Pharma's stock price given that it has been trading in a descending triangle pattern since October, which does not bode well for the stock.
In most cases, price usually breaks to the downside in a descending triangle, and this seems quite likely in the cases of 4D Pharma's stock price. On the contrary, the support level which has held since late August could withstand the bearish pressure launching a major rally.
Either way, something is bound to happen soon, and I will be keeping a close eye on 4D Pharma stock over the short to medium-term.
However, I would not establish any new positions until we a new bear trend is confirmed by a break below the support level, or a new bull trend is confirmed by a strong rally off the support level.*
*This is not investment advice.
4d Pharma share price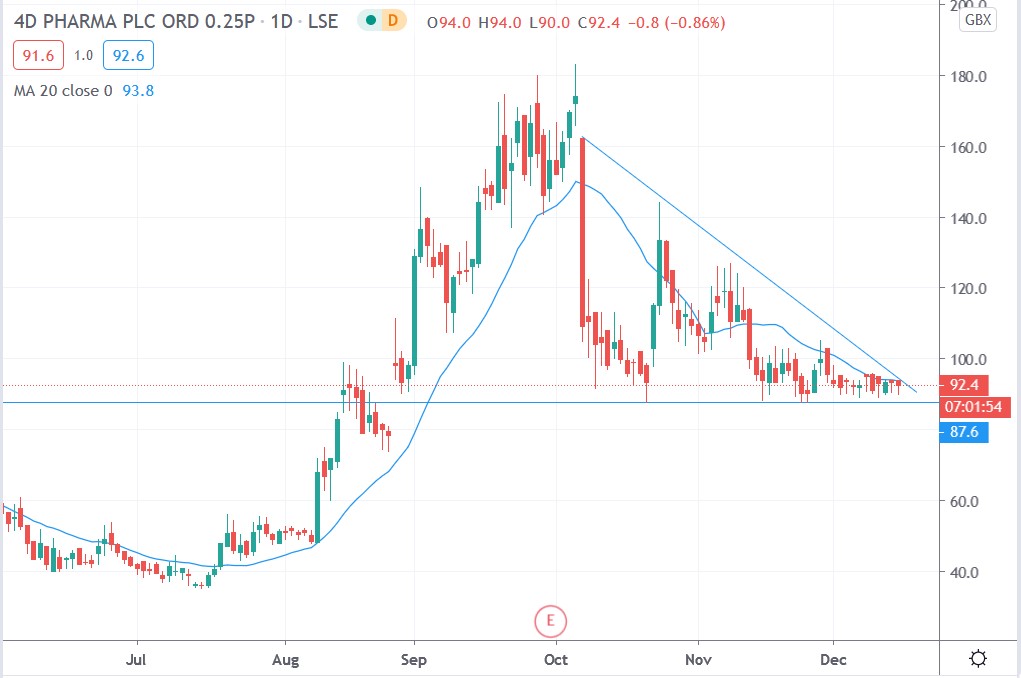 4d Pharma shares are down 3.40% over the past month and have lost 9.39% of their value this year.
People who read this also read: