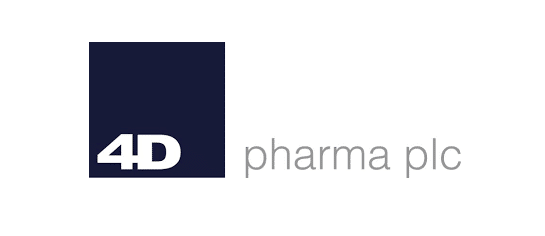 Shares of 4D Pharma PLC (LON: DDDD) today surged 6.91% after announcing three presentations for the Society for Immunotherapy of Cancer (SITC) annual conference scheduled for November 9-14, 2020.

The three posters will focus on two of 4D pharma's clinical trials of lead immuno-oncology single strain Live Biotherapeutic MRx0518.
The first poster will describe initial immune modulation and safety data from the MRx0518 neoadjuvant monotherapy trial in patients awaiting surgical resection of solid tumours.
Two further posters will provide details of the MRx0518 and Keytruda® (pembrolizumab) combination study in patients who are refractory to immune checkpoint inhibitors. One will provide an additional update on safety and clinical efficacy in patients from the concluded Part A of the study. The second will provide information on the ongoing cohort expansion phase of the trial, Part B.
Dr Alex Stevenson, 4D pharma's Chief Scientific Officer said: "4D pharma is building significant amounts of clinical oncology data that demonstrate the potential of single strain Live Biotherapeutics as treatments for a range of solid tumours, including refractory patients with no alternative treatment options. It is critical for us to share this ground-breaking data at events like SITC to continue to push this exciting field forward,"
Today's announcement might provide the positive catalyst that 4D Pharma shares need to reverse its latest decline that has seen it drop 49.5% from a high of 182.8p on September 6, to its current price.
4D Pharma share price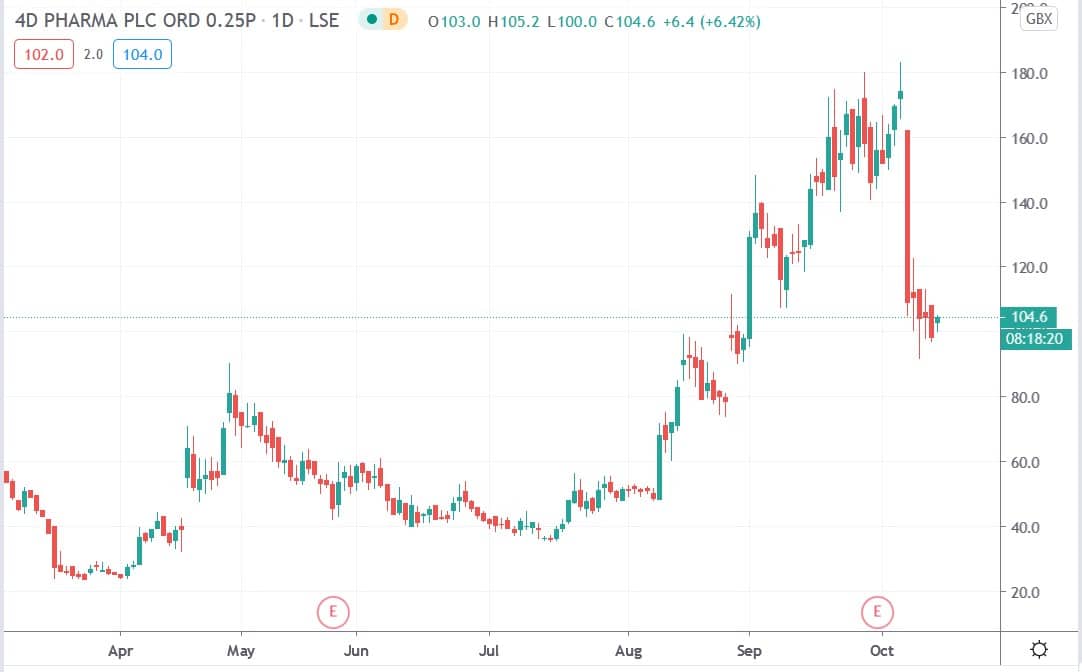 4D Pharma shares today surged 6.91% to trade at 105.2p having risen from Tuesday's closing price of 98.4p.
People who read this also read: