Shares of 7Digital Group PLC (LON: 7DIG) today surged 15.3% after the company announced that its joint venture eMusic Live has partnered with HarrisonParrott, an international classical music artist and project management company, to launch Virtual Circle.

Virtual Circle is an exclusive online concert and music hub for classical music listeners, which acts as a full-service content hub for artists to host live streams and monetise digital engagement.
Virtual Circle is part of HarrisonParrott's long term digital strategy to make beautiful music experiences more accessible while also giving audiences multiple ways to support the artists. eMusic Live is the product of a partnership between 7digital and eMusic formalised in August 2020.
Paul Langworthy, CEO of 7digital, said: "With tours and residencies effectively stopped, supporting artist monetisation is imperative. 7digital's platform along with eMusic Live will do just that,"
"The pairing of HarrisonParrott's artists and the eMusic Live platform will ensure that the audience receives immersive, intimate, one-of-a-kind performances, and give the HarrisonParrott artists the tools to build real, sustainable relationships with their fans and a new wider audience, with the security of a reliable income."
Jasper Parrott, Chairman of HarrisonParrott, said: "Virtual Circle is a platform that will push open boundaries currently impeding creativity and imagination in ways which will enhance the enjoyment of stunning performances and build sustainable pathways for the support of classical music and the arts.
7Digital share price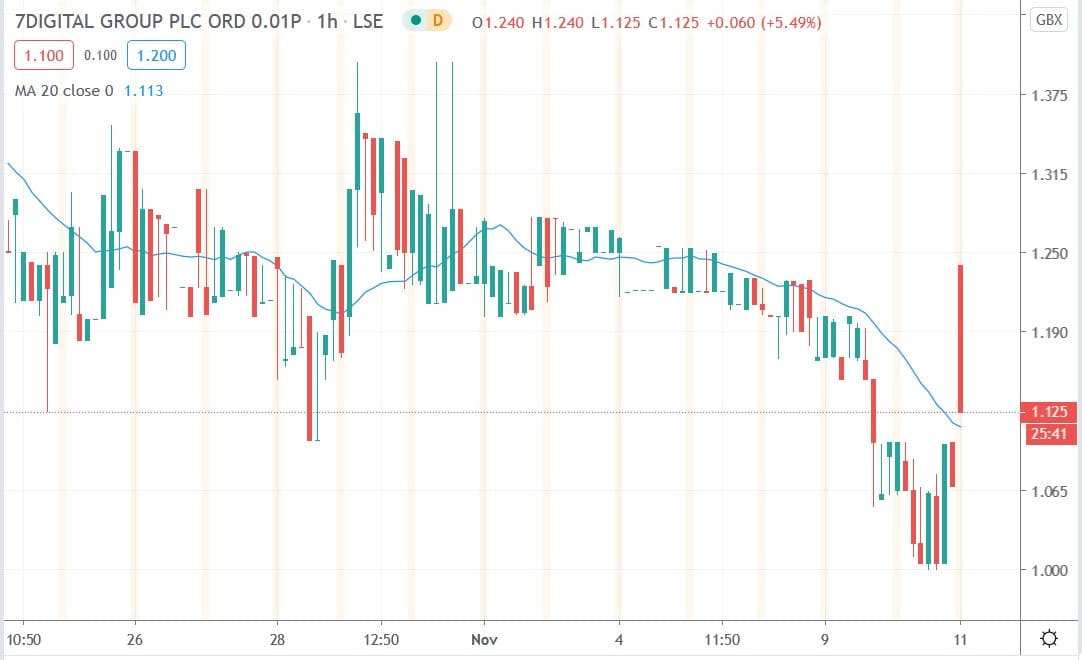 7digital shares today surged 15.3% to trade at 1.240p having rallied from yesterday's closing price of 1.075p.
People who read this also read: