Key points:
The Amigo share price has risen 47% in the past month. What's next?
Amigo shares could keep rising if the court approves its business plan.
The lender's shares would crash if the court rejected its new scheme.
The Amigo Holdings PLC (LON: AMGO) share price has risen 47% in the past month, driven by optimism about its new business scheme, likely to be approved by the UK High Court. The guarantor lender has come full circle and is likely to resume lending after the High Court hearing on March 24, 2022.

Many eagerly wait for the court hearing as they wonder where Amigo shares will be headed after the court hearing. In this article, we have outlined the different scenarios that could play out depending on the outcome of the hearing.
Firstly, for the bullish thesis, we could see the shares rally to 10p if the court approves Amigo's new business scheme and sets aside its Wind-down strategy.
The rally could extend to the 15p level if the UK's most prominent guarantor lender announces a new plan to resume lending activities within the nine months outlined in a previous release after filing its new business scheme with the FCA on March 4, 2022.
However, investors should be prepared for the worst if the court rejects Amigo's new business scheme. The court will be forced to consider and approve Amigo's wind-down plan initiating the liquidation process.
As mentioned in previous articles, demand for Amigo's guarantor loans has risen after the pandemic resulted in job losses leading to many people defaulting on their loan obligations, which damaged their credit scores.
Therefore, the percentage of people who cannot access credit via main street lenders such as traditional banks are now relying on other types of lenders such as guarantor lenders to access credit.
However, Amigo is likely to treat its customers much better given the scrutiny that its lending practices have attracted from regulators and politicians who were calling for its lending license to be revoked.
I will be waiting for the court ruling on Thursday, which could spell the end of the line for Amigo, especially if the UK Financial Conduct Authority (FCA) decides to oppose its new business scheme.
However, the FCA has said that it does not oppose the new business scheme; hence, Amigo's future lies entirely in the hands of the UK High Court.
*This is not investment advice. Always do your due diligence before making investment decisions.
Amigo Loans share price.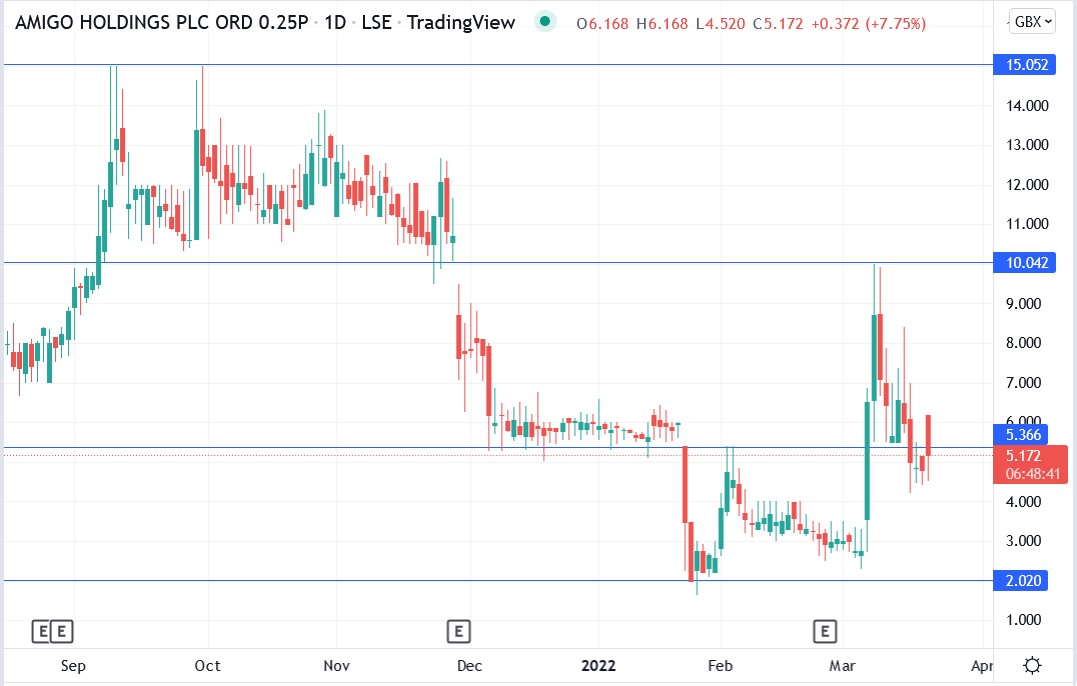 Amigo Loans shares have risen 47.08% in the past month and could head higher if the courts approve its new business scheme.