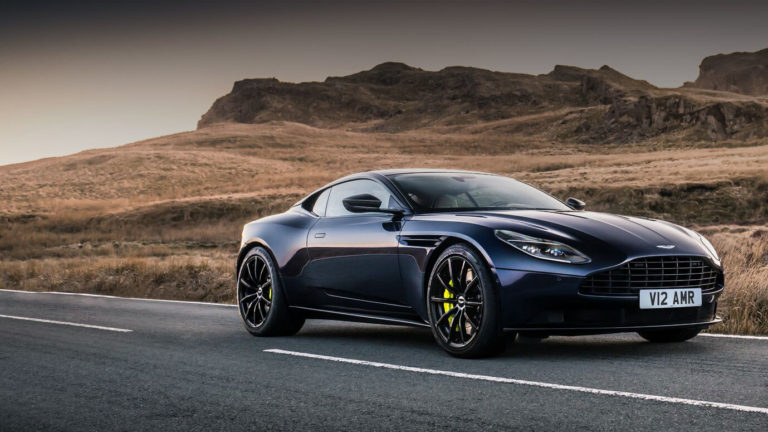 Shares of Aston Martin Lagonda Global Holdings PLC (LON: AML) are trading flat for the year despite its recent successes, including the successful launch of its DBX SUV.

According to the luxury carmaker's executive chairman, Lawrence Stroll, its most significant business risks are far behind it, and there is tremendous growth potential ahead of the firm.
Aston Martin's half-year results were quite impressive given that it swung to a £49 million profit compared to the £89 million loss registered in H1 2020.
The luxury car manufacturers revenues also soared to £499 million compared to the disappointing £146 million generated in a similar period last year.
Aston Martin shares have oscillated between gains and losses for most of this year, and many of its shareholders would love to see the shares rally higher by the end of the year.
The company's sales strategy appears to be working as it is on track to meet its annual sales target of selling 6,000 units at wholesale prices while supporting its dealers with marketing its various car models.
Aston Martin is also using its participation in the Formula 1 Grand Prix races to interact with its customers and to market its brand further while working with the Mercedes AMG team to improve the performance of its Formula 1 team.
While the company's executive chairman is quite confident that the risks to the company's future are now firmly in the past, the threat posed by the emerging new strains of the coronavirus, which could derail the global economy, could also affect its sales.
A fresh round of lockdown measures in its key markets could see sales drop in the coming months as consumers halt their spending on luxury items such as cars due to the uncertainty posed by lockdown measures.
Meanwhile, there's a lot to be optimistic about Aston Martin's future and its share price.
Aston Martin share price.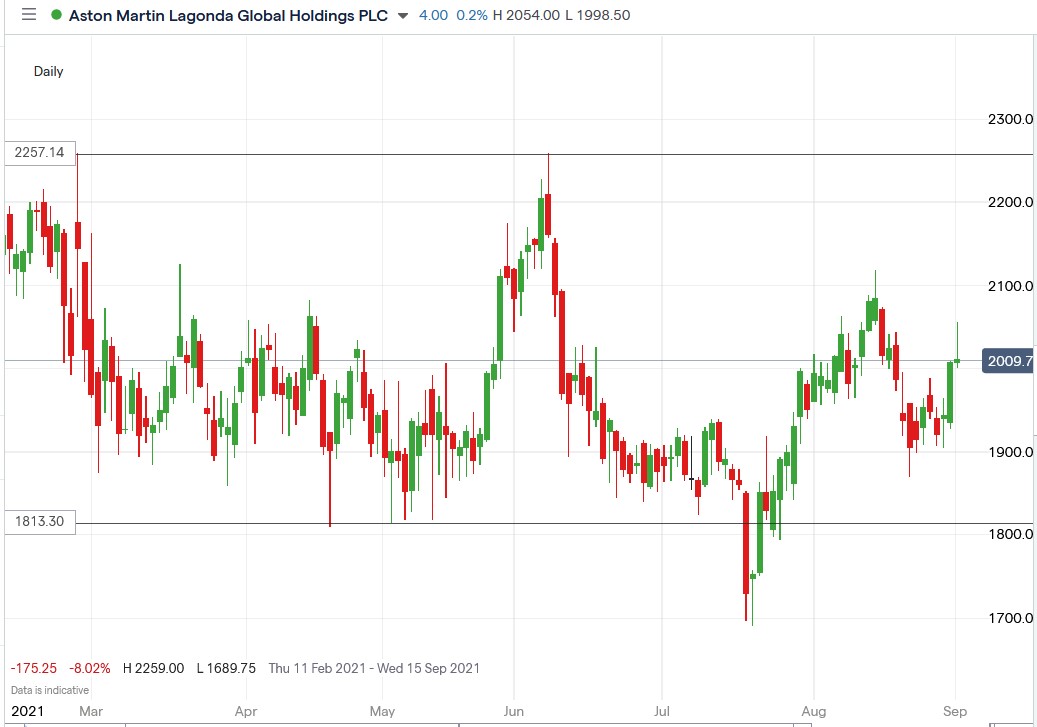 Aston Martin shares are trading almost flat for the year but are up 80% over the past 12 months.
Should You Invest in Aston Martin Shares?
One of the most frequently asked questions we receive is, "what stocks are best to buy right now?" It's a wide-ranging question, but one that we have answered… Our AskTraders stock analysts regularly review the market and compile a list of which companies you should be adding to your portfolio, including short and longer-term positions. Here are the best stocks to buy right now