Shares of online clothing retailer Boohoo Group PLC (LON: BOO) are up 15% this year, in what has been a rollercoaster ride for the company's investors, and the question on most people's minds is, where are Boohoo shares headed in 2021?
Well, the short answer to this is that Boohoo shares are most likely headed higher in 2021 given that while other UK high street retailers have seen their revenues fall due to the coronavirus pandemic, the company has done well throughout the year.
I expect Boohoo to continue reporting excellent revenue figures in 2021 and this view is supported by the average analyst expectation of a 30% increase in earnings for the 2021-22 fiscal year.

However, many are concerned that ethical issues may hamper Boohoo's share price and rightly so because we saw an exit of ethical investors after the Leicester sweatshop labour scandal broke out in July triggering a massive dive in the retailer's stock price.
Well, we saw the stock recoup most of its losses over the next three months before the next dip in early October, and it seems like other investors stepped in to fill the gap left by ethical investors after their exodus.
It's hard to rule out Boohoo based on ethical investing standards, or even the massive criticism of its fast-fashion business model, which is blamed for increasing the volume of fashion items discarded as waste globally.
The fashion retailer has shown that it is willing to appease both investors and regulators by making several high-profile appointments to help improve governance structures within the company's vast supply chain.
I do not expect Boohoo's supply chain issues to be resolved any time soon given that the Guardian recently reported another sweatshop labour scandal in Pakistan where some factories are underpaying workers who make Boohoo fashion items.
However, the company is on the right track and I expect that most of these issues will be fixed over time as they are brought to light given the high-profile nature of the scandal and that investors in the company will be well-rewarded in future.*
*This is not investment advice.
Boohoo share price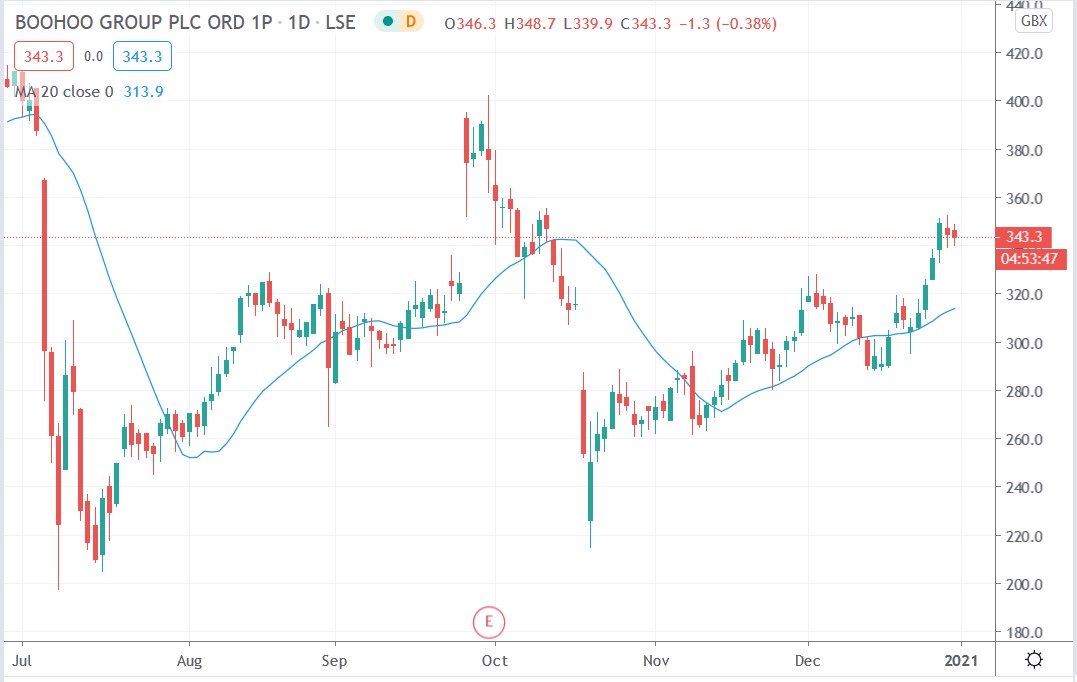 Boohoo shares are up 15% this year, can they rally in 2021?