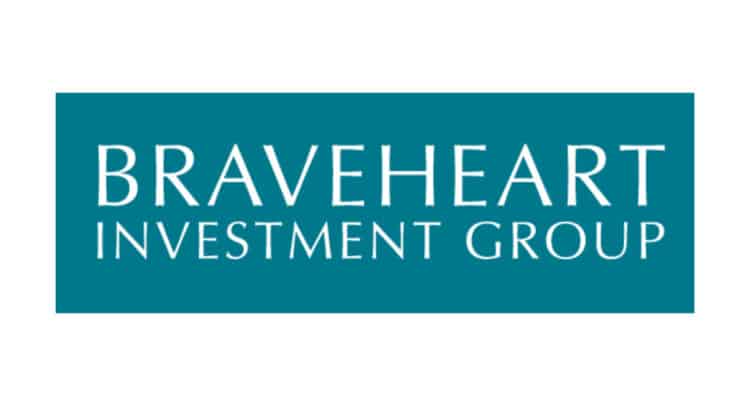 Shares of Braveheart Investment Group plc (LON: BRH) have pulled back from recent highs hit after its investee firm Paraytec announced that its COVID-19 test was much better than the gold standard qPCR test used today.

The latest pullback has been accompanied by share sales from several two directors over the past week and a half, which could have spooked retail investors since company insiders were selling shares.
However, the two directors who sold some shares were left with significant holdings in the company, with Trevor Brown retaining a 14.6% stake after selling 2.2 million shares at 74p apiece. Vivian Hallan, another director, sold 200,000 shares but is still holding 575,562 shares.
While insider selling is regarded as a bad sign for retail investors who may not be privy to a company's operations like its directors, the Braveheart investors who sold shares still retained a more significant percentage of shares than those sold, which is good.
Braveheart shares were unable to break above the 140p level and have pulled back each time they got close to the level, as seen on the chart below. The latest pullback saw the company's shares fall from over 130p to its current trading price of 75p.
The company's shares were unable to hold on to their gains mainly because they formed parabolic rallies, typically followed by a significant pullback.
Braveheart shares are trading above a crucial support level, making them attractive from a technical perspective for long-term investors. However, the shares need a positive fundamental trigger, such as starting human clinical trials for Paraytec's COVID-19 test to fuel another rally.
Braveheart share price.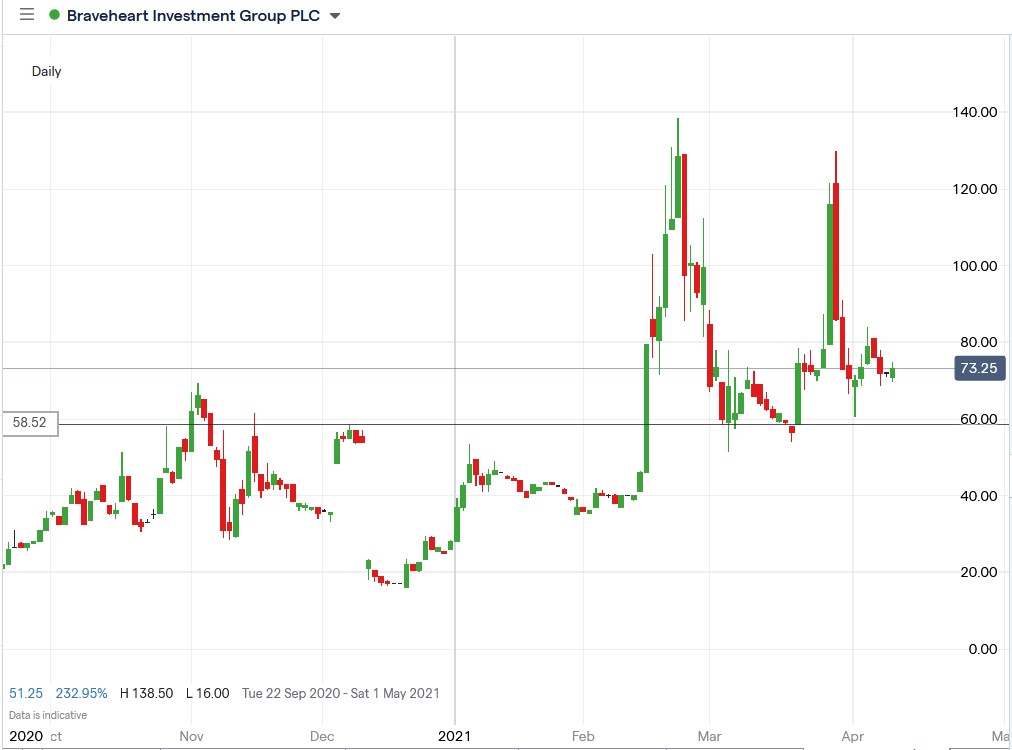 Braveheart shares have pulled back from their recent highs. Can they reverse course and head higher?