Braveheart Investment (LON: BRH) announced on Monday that Paraytec Limited's clinical sample pipeline for its Covid-19 test is now fully operational.
Paraytec, who are owned by Braveheart, is working in conjunction with the University of Sheffield, focusing on the first 500 samples provided by Sheffield Hospitals Trust.
Samples are being processed and subjected to analysis using Paraytec's photonics-based detection system.
The average time to acquire test results is currently less than 120 seconds, with Braveheart saying it is a "market-leading value".
Laboratory trial data confirmed Paraytec's test's performance in identifying patients with an infectious viral load in the acceptable range specified by MHRA.
The company said that the current gold standard for estimating viral load continues to be laboratory-based PCR tests. However, these detect viral RNA levels and not necessarily the presence of infectious virions, which means that many patients test positively long after being no longer contagious.
Paraytec has adopted an additional comparator test developed by the University of Sheffield to verify the presence of intact virus particles.
To optimise the operational sensitivity of instruments for detecting pre-symptomatic and early-stage symptomatic virus levels, the company has been using an isolated lab-grown virus.
They also believe it will be able to confirm, within four weeks, a lower limit of detection of 1,000 variants per millimetre of sample, which is again claimed to be a market-leading value.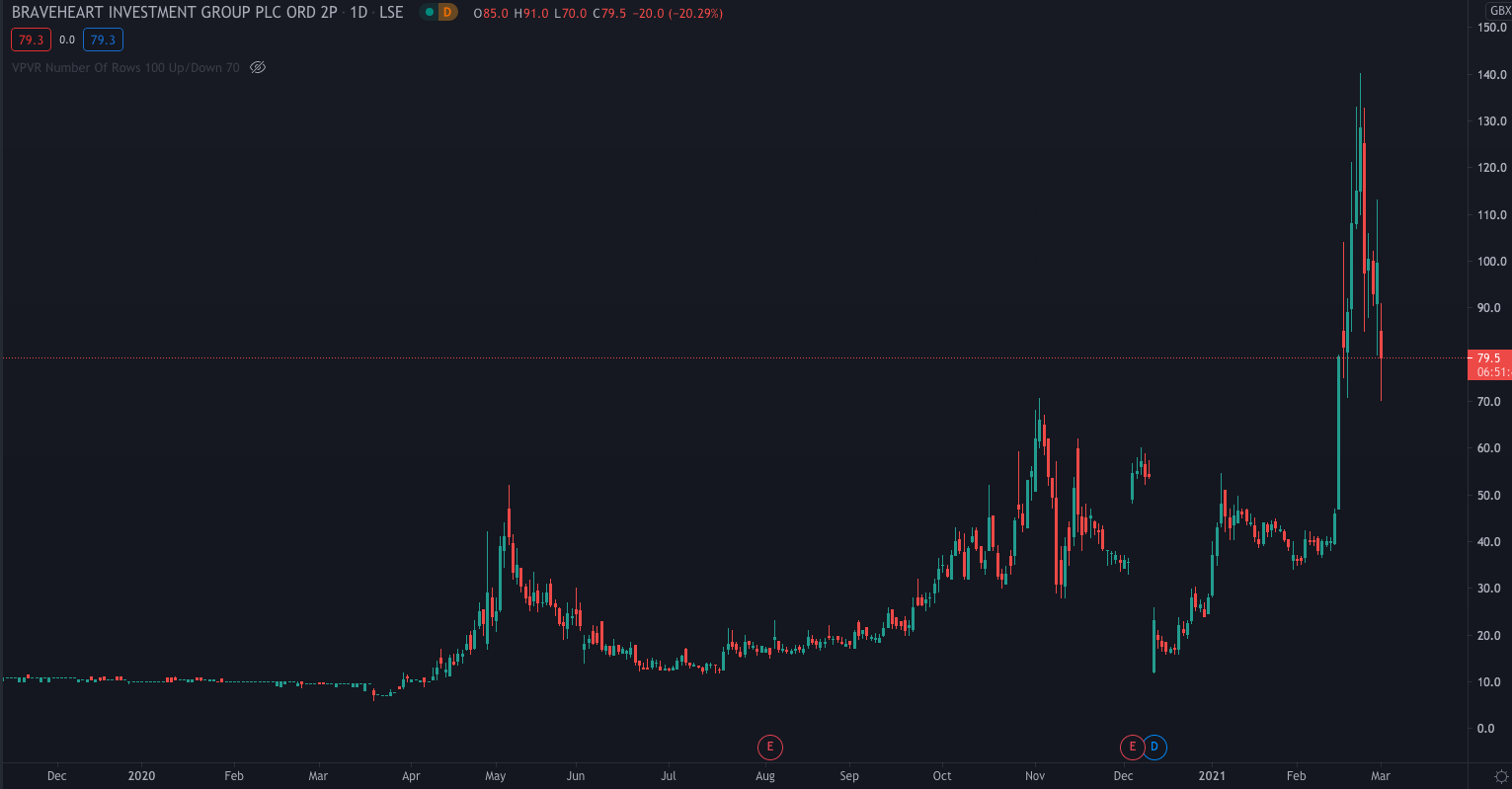 Looking ahead, Paraytec will complete additional analysis of the samples in the pipeline to acquire robust statistical data and prepare the detailed technical specification required by regulators.
They will now progress to a prospective clinical validation with many patient samples and seek to obtain a CE mark for the test. The prospective clinical trial is expected to take two months to complete.
Paraytec is also seeking manufacturers and licences to take the product to the global market, with the first product manufacturing expected in six months, subject to approval.
"These latest laboratory results make clear that the Paraytec technology is capable of being market leading. Our attention will now turn towards quickly commencing the final clinical trial and commercialising our product either ourselves or with a partner," stated Trevor Brown, CEO of Braveheart.
Despite the seemingly positive news, Braveheart shares have fallen on Monday to 79p, down 20.5% on the day.