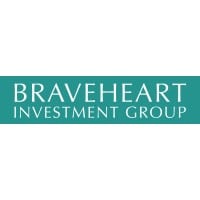 Shares of Braveheart Investment Group plc (LON: BRH) today plunged 77.7% after the company's shares went ex-dividend locking in the special dividend payment recently announced by the company.

The investment holding company announced on December 3 that it would pay a special dividend of 42.75p per share following the sale of its stake in Remote Monitored Systems (RMS) worth £17.4 million.
Investors who are on the company's share roster at the close of business yesterday are set to benefit from the dividend payment scheduled for January 10, 2021.
Today's drop reflects the upcoming payment given that the stock fell by 42p (77.7%) at the open to trade at 12p before rallying higher to trade at 24p.
You will find some publications referring to today's price swings as a 100% rally, which refers to the stock's rally from 12p to 24p while discounting the initial 42p drop.
Braveheart share price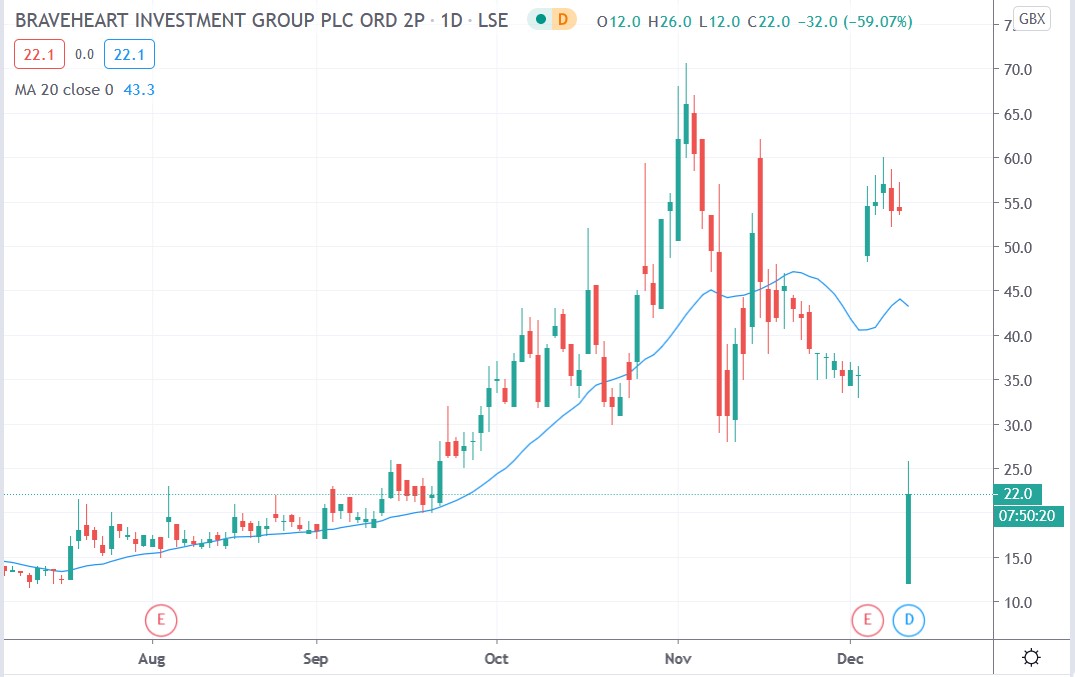 Braveheart shares today plunged 77.7% to trade at 12p having fallen from Wednesday's closing price of 54p.
People who read this also read: