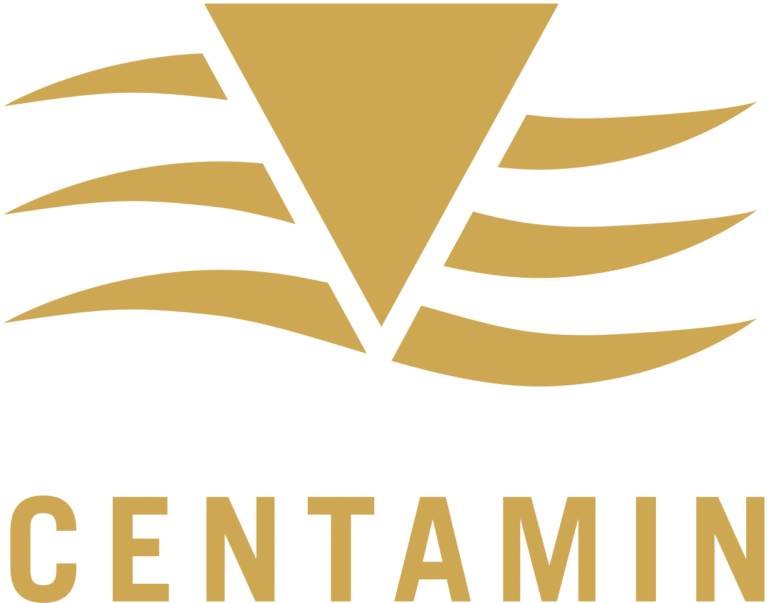 Shares of Centamin PLC (LON: CEY) are down 19.7% in October after crashing 25% due to the suspension of some operations at its Sukari gold mine in Egypt. We covered Centamin's share price a month ago when it was trading in an upward channel and we concluded that it could go higher given the right catalysts.

However, the stock later broke down following the latest announcement since it is unclear exactly when the mine shall resume operations, but Centamin's directors have been buying shares since the drop indicating their confidence in the company's future prospects.
James Rutherford, Centamin's chairman acquired 100,000 shares at 152p a share following the drop, while Ross Jerrard, the firm's CFO bought 15,000 shares at 148p. The gold miner said production at the mine during Q4 would miss initial estimates by approximately 50,000 ounces to come in at 70,000 ounces.
We are likely to see a significant surge in Centamin's share price once they fix the rock that was moving and start mining it. The fact that the zone where the company stopped mining is a high-grade zone means that its mining costs are likely to rise as it is more expensive to mine in other areas.
Long-term investors might find that the latest drop offers them a great opportunity to establish new positions in the gold miner given the rising demand for gold as a safe-haven asset due to the major risks facing the global economy at the moment.
Some investors are worried that the firm could slide back into its troubled past from 2017-2018 when production guidance was frequently downgraded along with pit and mine grades. However, the firm's new CEO Martin Hogan, who was appointed in April is leading a major turnaround, which has seen the stock rally.
Centamin share price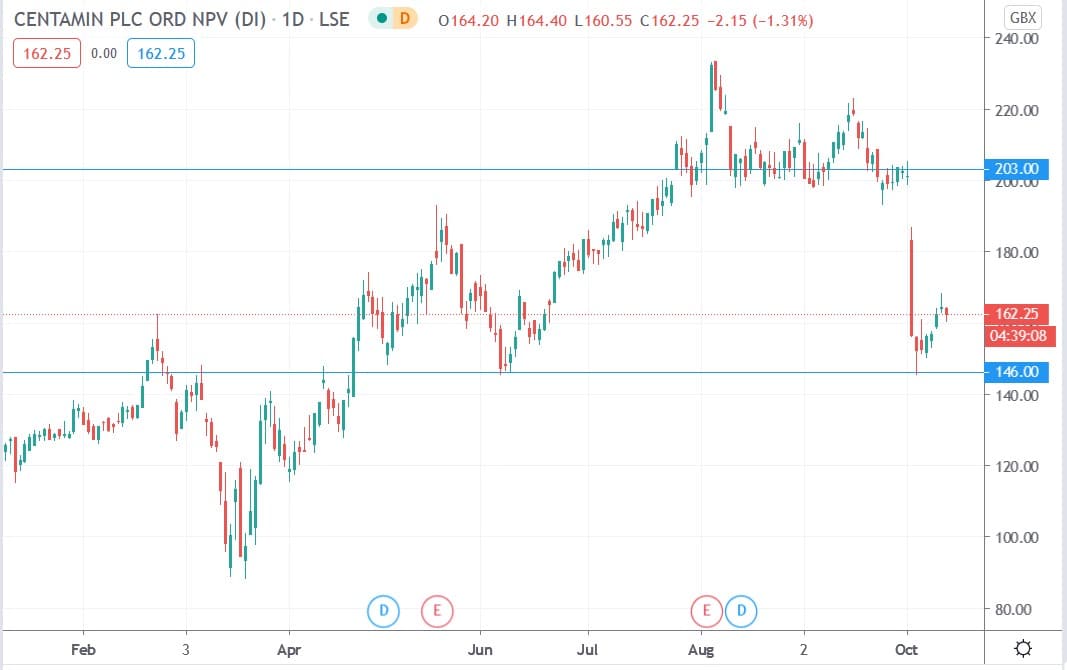 Centamin shares are down 19.7% in October having started out trading at 201.25p before falling to today's price of 161.65p.
People who read this also read: