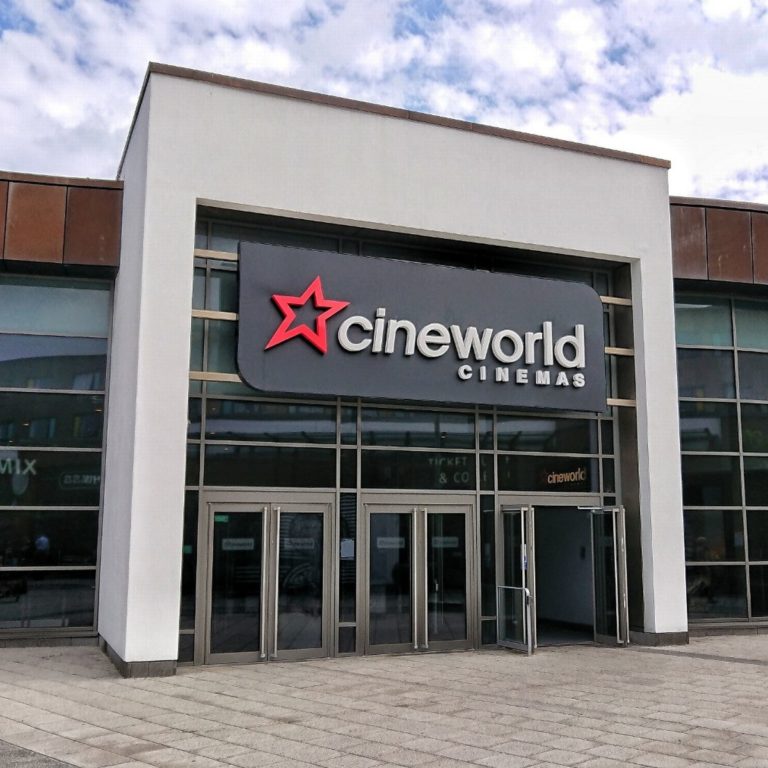 Shares of Cineworld Group plc (LON: CINE) are up 9.59% after giving up most of their earlier gains over the past few months in a downtrend that began in mid-March.

The latest move lower was triggered by Universal Pictures announced that they would be sending new movies exclusively to the company's Peacock streaming service no later than four months after they debut.
The announcement is not new as many other movie companies have made a similar move in what many see as a threat to cinema companies such as Cineworld that rely on exclusive streaming rights to make money.
However, recent data shows that most moviegoers still prefer to watch new movies in a theatre setting than streaming services, as evidenced by the Godzilla vs Kong movie, which grossed over $45 million on its opening weekend despite streaming on HBO Max.
While demand still exists for the movie experience in cinemas such as Cineworld's, the company faces significant challenges from the coronavirus lockdown measures that ground its business to a halt last year.
Investors are looking forward to the full reopening of the UK economy on July 19 that could trigger a surge of customers to businesses worst hit by the coronavirus pandemic, such as nightclubs and cinemas.
Meanwhile, it is unlikely that cinema chains will see the number of moviegoers surge to pre-pandemic levels any time soon.
Many are also worried about Cineworld's colossal debt burden, given that the company was burning through millions each month to remain afloat during last year's pandemic lockdowns.
*This is not investment advice.
Cineworld share price.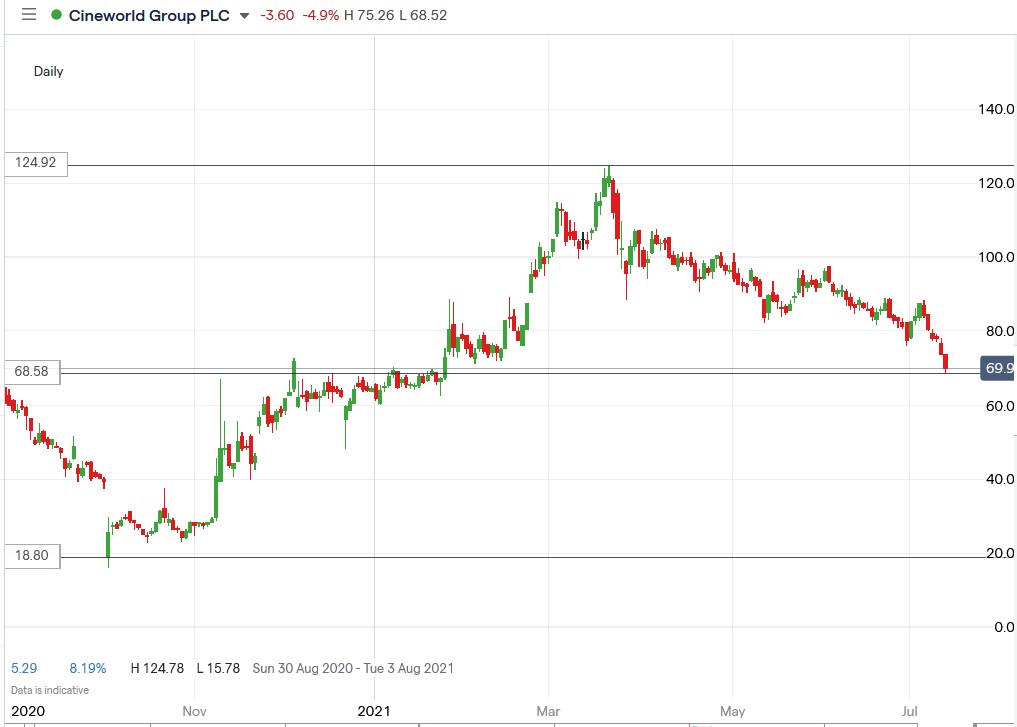 Cineworld shares are up 9.59% since January, having given up most of their gains since mid-March. Can they recover?
Should You Invest in Cineworld Shares?
One of the most frequently asked questions we receive is, "what stocks are best to buy right now?" It's a wide-ranging question, but one that we have answered… Our AskTraders stock analysts regularly review the market and compile a list of which companies you should be adding to your portfolio, including short and longer-term positions. Here are the best stocks to buy right now