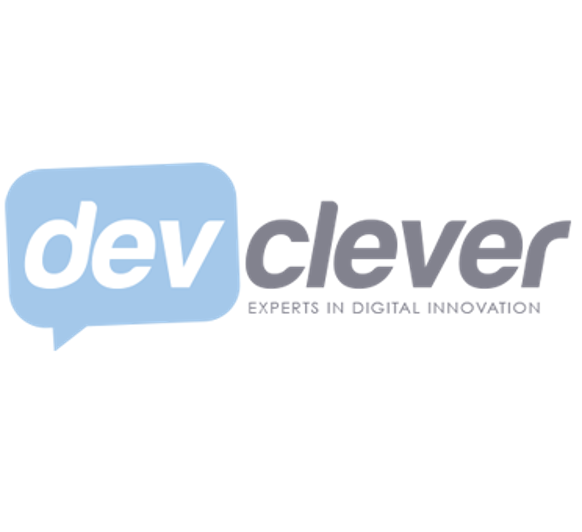 Shares of Dev Clever Holdings PLC (LON: DEV) are up 46.9% in June after releasing a progress update regarding its Indian operation following its exclusive partnership with the National Independent Schools Alliance (NISA).

The company revealed that it had secured a contract worth $1.5 million to install its Immersive Careers guidance and STEM-based virtual reality educational library at schools operated by Indian central and state governments.
Dev Clever had also launched the Indian version of its careers site, which had gone live and was now available to schools and students all over India.
From a technical perspective, we can see that Dev Clever shares have bounced off the support level outlined in my last article on the company published in mid-May. So once again, we get to see the power of technical analysis in the markets. 
Deve Clever's shares are approaching their April highs and are likely to suffer a pullback as sellers step in to defend the resistance level around the highs. Traders looking for trade opportunities could short the pullback.
Buyers should wait for the stock to either break above the resistance level or retest the June support level. 
"Despite the devastating and tragic pandemic impact that has hit India hard, I am pleased to announce our first material local contract win following the formation of our partnership agreement with NISA and Veative," said Dev Clever's CEO, Chris Jeffries. 
Adding: 
"We have also received substantial interest in our proposition from KV schools which has resulted in a comprehensive pilot trial that, if successful, has the potential to open up the remaining KV public schools across India for our technology and services."
Dev Clever share price.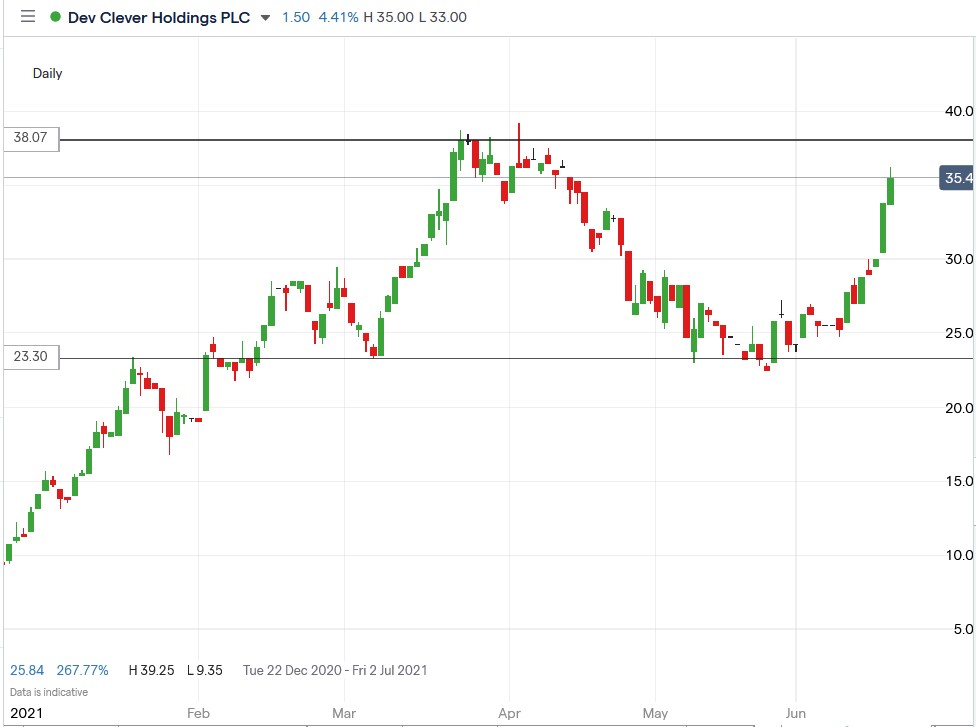 Dev Clever shares are up 46.94% in June, rising from a starting low of 24.5p to their current price of 36.0p.