Dollar Tree (NASDAQ: DLTR) reported its fourth-quarter and full-year results on Wednesday, with its share price initially falling then moving higher after the open on Wall Street.
On March 2nd, the company's revealed it increased its share repurchase plan by $2 billion.
Consolidated net sales increased 7.2% to $6.77 billion from $6.32 billion in Q4 2019, lower than Wall Street analysts' forecasts.
Same-store sales for Family Dollar increased by 8.1%, and Dollar Tree same-store sales increased by 2.4%.
The fourth-quarter net income was $502.8 million, and diluted earnings per share rose 310% to $2.13 from the previous year at $0.52.
Dollar Tree repurchased 1,828,174 million for $200 million during the quarter.
Full-year results saw net sales increase 8% to $25.51 billion and gross profit gain 10.6% to $7.79 billion. Net income for the fiscal year was $1.34 billion as earnings per share were $5.65, surging 62.8%
The combination of Dollar Tree and Family Dollar has helped develop a combination store to serve small towns across the company.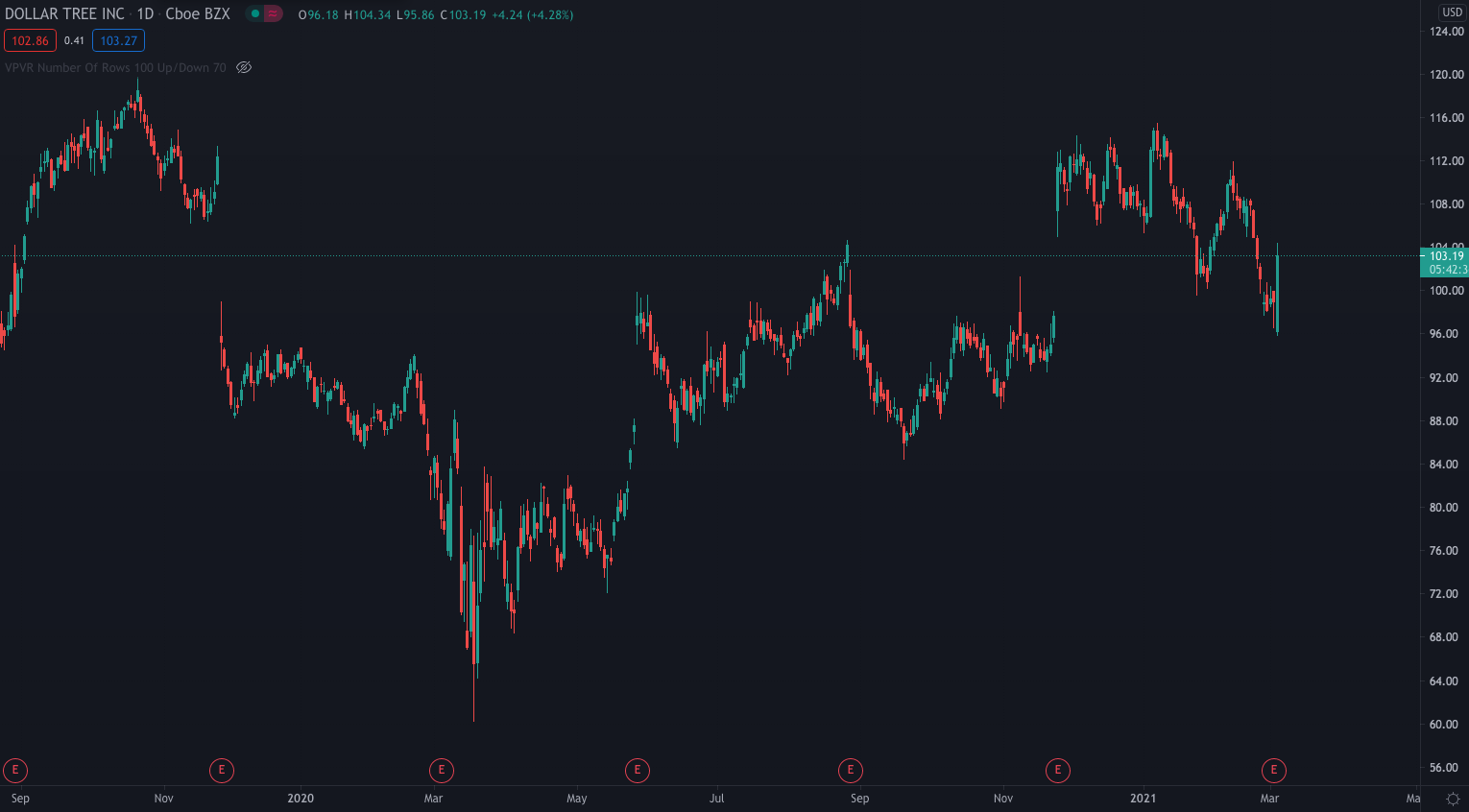 "I am very pleased with the team's operating performance for the fourth quarter, highlighted by a solid same-store sales increase, improved gross margin and expense leverage," said President and CEO Michael Witynski.
The company plans to open 600 new stores and renovate 1,250 existing Family Dollar stores in 2021. There will be 400 Dollar Tree stores and 200 Family Dollar stores among the recent locations.
Shares of Dollar Tree initially fell over 2% premarket but are now up over 4% at $103.19 during Wednesday's session.
Should you invest in Dollar Tree shares?   If you're a smart investor, you know that having large-cap stocks in your portfolio is vital… They are considered safer investments, trade with less volatility, have greater analyst coverage, and in most cases, have a steady dividend stream. Due to the current market environment, we think now is the perfect time to add large-cap stocks to your portfolio… But which large-cap shares should you buy? Our stock analysts regularly review the market and share their picks for some of the best large-caps to invest in