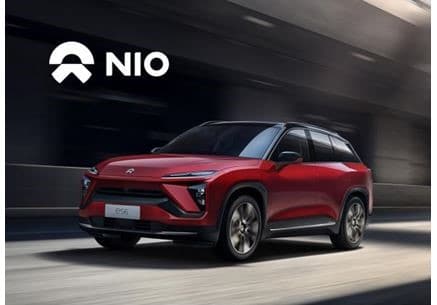 Shares of Nio Inc (NYSE: NIO) closed the day 2.2% higher and traded over 8% in the green after electric carmaker said it delivered over 5,000 EVs for the first time in October.

Reporting on its third-quarter to end-September, Nio posted revenue of $666.6 million on record growth of nearly 160% compared to a year ago. In the second quarter, Nio posted revenue of $526.4 million.
"In view of the growing market demand for our competitive products, we are motivated to continuously elevate the production capacity to the next level," William Bin Li, founder, chairman and chief executive officer of NIO said in a statement.
The China-based manufacturer of electric vehicles said the company has $3.3 billion in cash at the end of the quarter. As for the next quarter, NIO said it expects to deliver between 16,500 and 17,000 vehicles.
An ongoing partnership with JAC Motors will be ramped up to increase the annual production capacity to 2021, which should then be doubled to 300,000 units at the end of 2021.
"Our order growth momentum continued steadfastly, driven by the expanded brand awareness, growing user base, extended sales network and most importantly, the compelling products and technologies. Meanwhile, our continuous improvement of operational efficiency, cash flow and balance sheet has laid a solid foundation for our future sustainable growth and decisive investments in technologies," said Steven Wei Feng, NIO's chief financial officer.
Last week, Nio share price logged an all-time high at $54.20. Shares closed at $46.59 yesterday.
PEOPLE WHO READ THIS ALSO VIEWED: