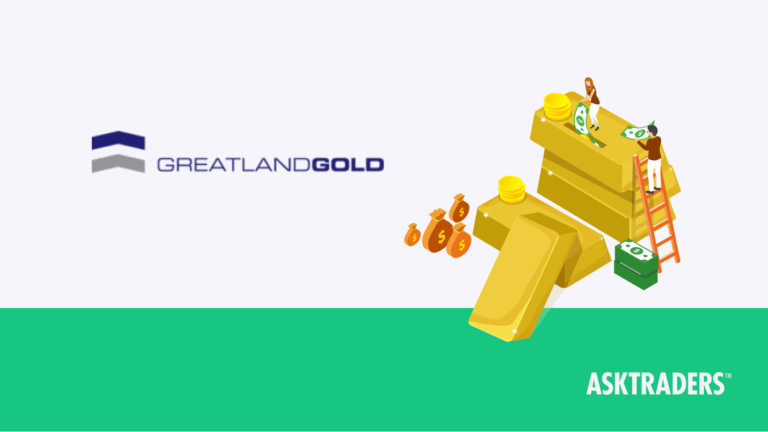 Shares of Greatland Gold plc (LON: GGP) rallied 12.33%, making a clean break from the support level it has been trading for the past two weeks, indicating that a bullish trend could be about to start.

The gold exploration and mining company's shares are down 43% from their January highs, and many have been wondering when the downtrend would end, transitioning into an uptrend.
Today's move is significant since the company's shares have been trading sideways over the past two weeks, building momentum for a move in either direction. However, nothing is guaranteed, and we could easily see the company's shares change course heading lower.
Greatland gold's share price has pulled back in tandem with the falling gold prices since the year began.
The current bullish opportunity is perfect for swing traders who want to profit from short-term moves in either direction, as long-term investors typically have different investing criteria.
The company recently announced that it had applied for additional exploration licenses for the Giles project in Western Australia, another project with significant potential.
Looking at the miner's fundamentals, we can see that none of its projects is at the mining stage, which means that it is a long way from generating revenues.
It will take years for the firm to build the mining operation to exploit the massive gold deposits at its Havieron project in Western Australia. Over that period, the company is likely to keep making losses.
Greatland has partnered with Newcrest Mining, one of the world's largest gold miners, to develop the Havieron project. It was good to see Newcrest commit $112 million to develop the project earlier this year.
Therefore, long-term investors might want to wait until the company is at the production stage before investing.
Greatland gold share price.
Greatland gold rallied 12.33% to trade at 21.77p, rising from Monday's closing price of 19.38p.
Should You Invest in Greatland Gold Shares?
After a fall from the $2,000 level, could gold be set for another run higher? If you're a gold investor, you won't want to miss out on these stocks… Discover which companies our analysts are focusing their attention on for the coming months. If gold does move back to $2,000, these investments could see significant gains