Key points:
Greatland Gold has secured financing for the Havieron project
This is a key advance but the stock is only up 12%
Largely this is because it was always highly likely that financing would be secured.
Update: At the initial time of writing, GGP shares were up 3% (as per the original title)

Greatland Gold (LON: GGP) shares are up 12% this morning in London (this price is a constantly moving feast so that might be wrong by the time you read this) following the announcement that the company has financed the development of the Havieron opportunity. The big question might be, well, why up only 12%? Is this not a transformational deal, one that will bring the company into full gold production? The answer is, yes, it is transformational – but we were already pretty sure it was going to happen. Things that we're already pretty sure will happen are, pretty much, already in share prices. For markets are forward looking.
As we know Greatland has a 30% stake in Havieron. That's the first thing for any junior (the definition of junior is, roughly, not producing anything yet) miner to do – find something that is actually worth exploiting, worth digging up. Then comes the long and expensive process of proving that it's worth digging up. Moving something from resource to reserve that is. Allied with this process is gaining the finance to be able to do the digging up. That's coincident with that move to having a reserve. It's part and parcel of the proof of it all being worth doing.
This is where GGP is now. They've shown, to the standard required to gain financing, that Havieron is worth exploiting, that then proven by the fact that they now have the financing to do so. This can seem a bit circular but that is the way a mining project works. The proof it's worth doing is that people will lend you the money to do it.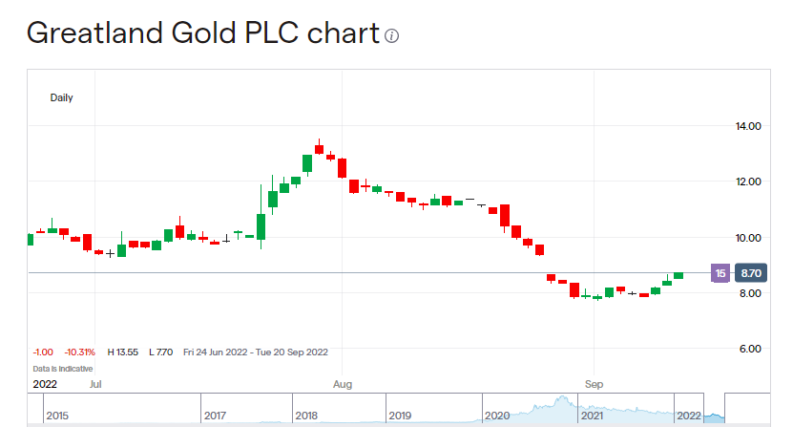 Also Read: Five Best Gold Stocks to Buy Right Now
As to the specific announcement there are three this morning. New board appointments, including some industry heavyweights. Issuance of some options to those joining the management. The big one is that Greatland now has financing for Havieron.
It's the usual mixture for this stage of a projet as well. A 7 year debt syndicate with HSBC, ING and ANZ banks. This being, as up at the top, really the proof that the project works financially. That banks are now willing to lend against it. Of course there needs to be an underpinning of more capital. So, there's to be issuance of more shares at around and just above the current market price. This is not though out into the market, but to a strategic investor, Wyloo. They'll end up with 8.6% of the expanded group. That is dilution of extant shareholders, of course, but then that was always going to happen to finance Havieron.
The issue here is that Greatland is now financed. The move from explorer to producer is underway. We might think that should create some significant bounce in the share price but clearly, it hasn't. The reason for that being that it was really pretty obvious that Havieron both could and would be financed. The details of the terms would be interesting, but the event itself was alreday built into the market price.