Shares of Halma PLC (LON: HLMA) are trading about 2.5% higher today after the company raised the interim dividend and profit guidance on strong trading activity.

Revenue for six months ending September 30 plunged by 5% to £618 million, while an adjusted profit before tax fell to £122 million.
Still, the company increased a dividend payout by 5% to 6.87p as revenue trends show a strong trading activity in the second part of the year. This also led to revised full-year profit guidance.
Halva recorded growth in the US and China, while sales in Europe and Asia Pacific markets declined.
"Halma's proven strategic, financial and organisational model has contributed to a resilient performance in testing circumstances, with our financial performance improving as the first half progressed. Throughout the pandemic, we have maintained our focus on employee safety and wellbeing, while working hard to ensure the continued delivery of critical safety, health and environmental solutions for our customers," Andrew Williams, Group Chief Executive of Halma, commented.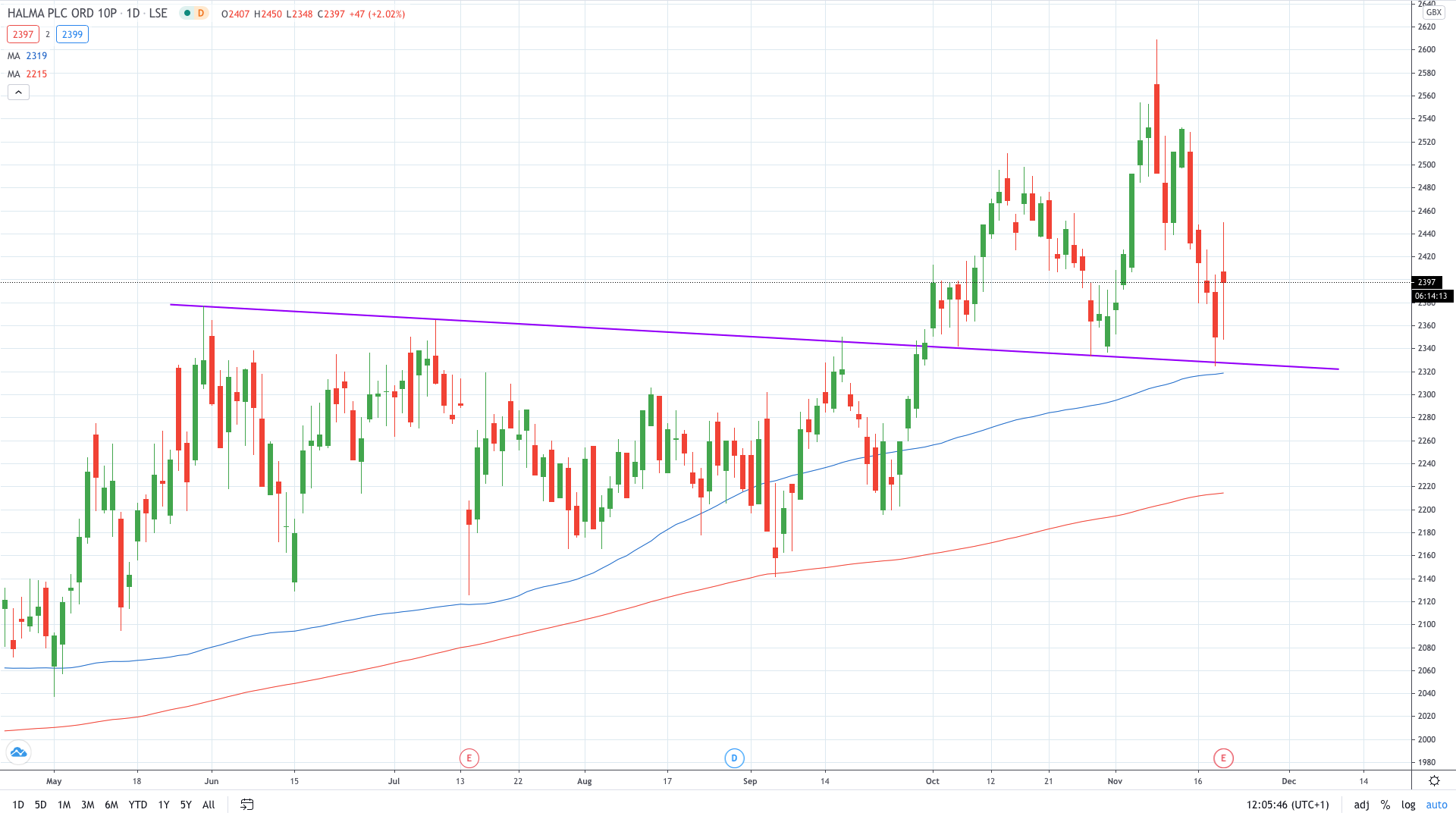 Halma share price trades at 2410p or 2.54% higher on the day.
PEOPLE WHO READ THIS ALSO VIEWED: