Shares of Airbus (EPA: AIR) trades nearly 10% lower this week as investors fear that the second coronavirus wave will further destabilize the airline industry.
Guillaume Faury, the company's CEO, warned that there are no guarantees that there won't be compulsory layoffs.
"The crisis is existential. Our life as a business is potentially at risk if we don't take the right measures. We are taking them," Faury said.
"The situation is so serious, and we are faced with so much uncertainty, that I think no one can guarantee there won't be compulsory redundancies if we're to adapt to the situation, especially if it evolves further."
So far, Airbus was forced to slash 15,000 jobs worldwide. However, the CEO warns that voluntary layoffs may not be enough.
The Europe-based air giant is seeking to cut production by as much as 40% over the next two years to mitigate the impact from the pandemic.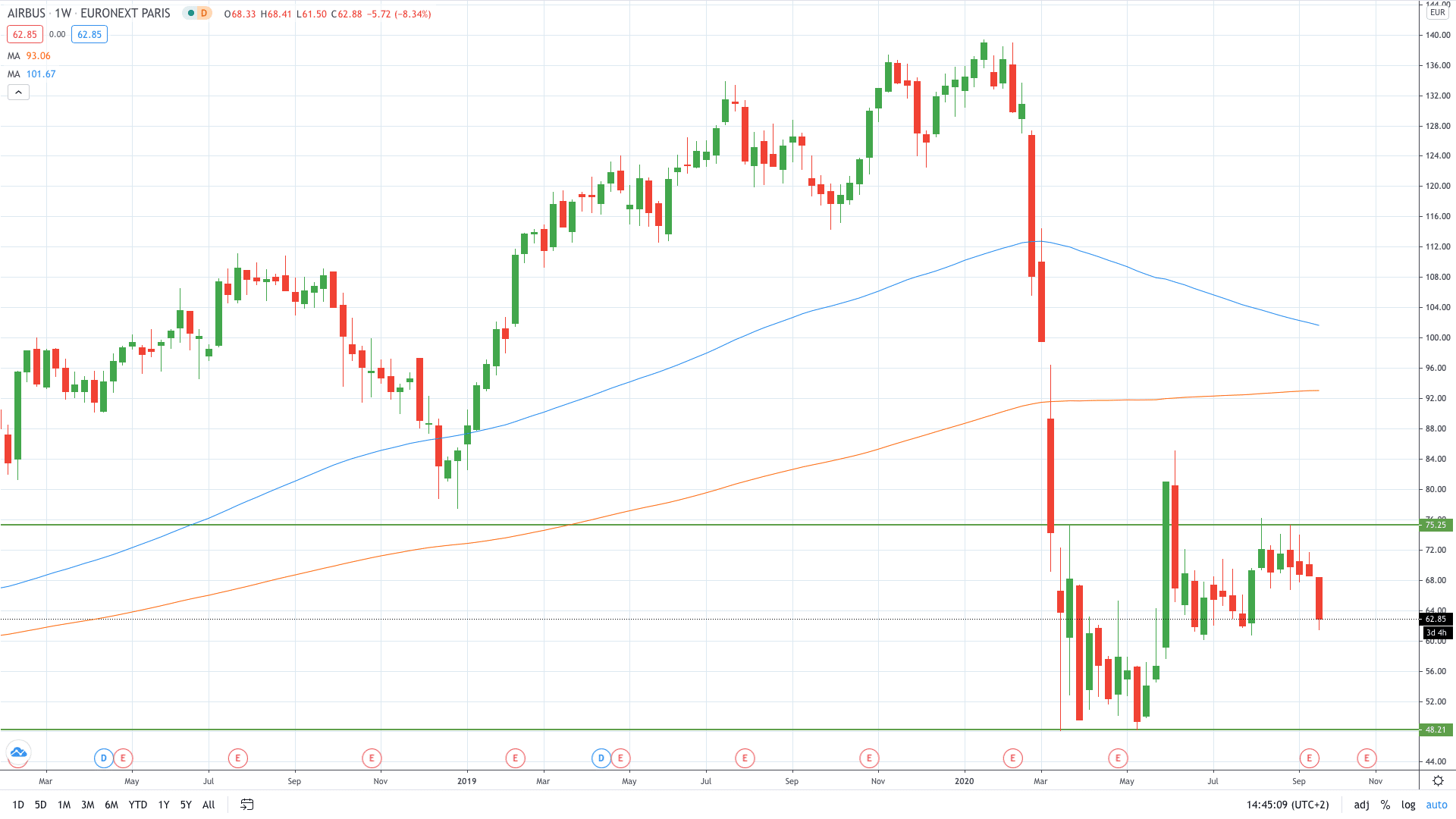 Airbus share price hit 61.50 this morning, the lowest level in 6 weeks.
PEOPLE WHO READ THIS ALSO VIEWED: