Shares of Sunworks Inc (NASDAQ: SUNW) today surged 615.5% premarket after as investors bought companies in the same industry as SPI Energy.

Investors wanted to replicate a move similar to the 4,000% rally seen in SPI energy after it announced that it would start developing electric vehicles and charging stations in California.
Sunworks makes photovoltaic cells that provide solar energy to homes and business across the US without any links to electric vehicles whatsoever.
However, before branching out into electric vehicles, SPI Energy was an energy company very similar to Sunworks and this is what excited investors and short-term traders alike.
The stock has since given up most of its earlier gains and is now up about 300%, which may represent an excellent case of FOMO (fear of missing out) syndrome.
Sunworks share price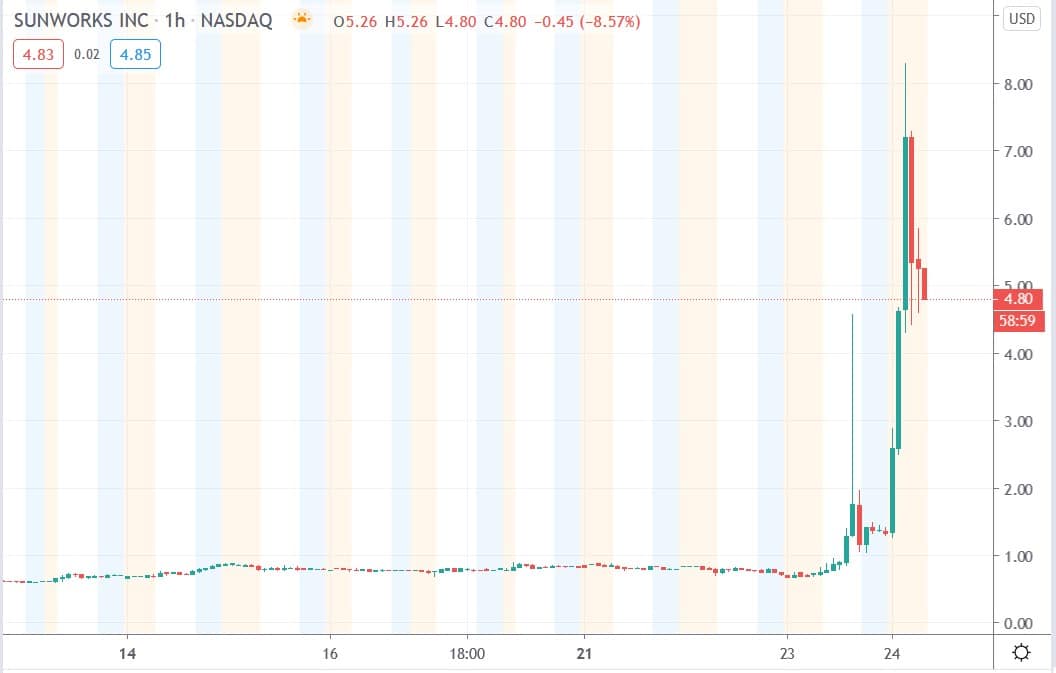 Sunworks stock today surged 615.5% premarket to trade at $8.30 having ended Tuesday's session trading at $1.16 but later gave up some of its gains.
People who read this also read: