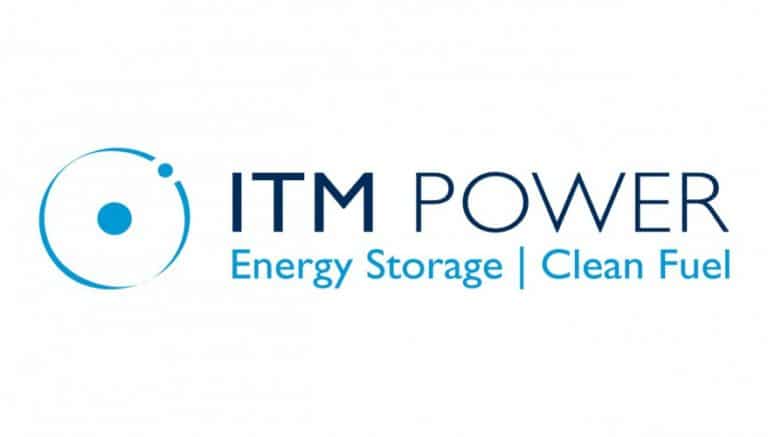 Shares of clean hydrogen company ITM Power plc (LON: ITM) fell 5.9% despite announcing that it had applied for planning permission to build a 20-megawatt (MW) electrolyser at Whitelee near Glasgow, Scotland.

The hydrogen plant will be located next to the biggest UK onshore wind farm and will use excess renewable energy from the power grid and convert it into hydrogen. The facility will produce up to 8 tonnes of hydrogen daily.
The electrolyser will be the UK's largest and will be powered by a proposed new 40MW solar farm and a 50MW battery energy storage scheme. Scottish Power will lead the project, while BOC will engineer and operate the electrolyser.
Today's decline marks a significant pullback after the latest bounce off the 400p level from which ITM Power shares ended the downtrend in place since January that saw its shares fall from a high of 724p to the 400p support level.
Despite its latest decline, ITM Power's market capitalisation is at £2.7 billion, and most analysts believe the company is overvalued. The clean hydrogen company is expected to grow its revenues from about £6.7m in April 2021 to over £32 million in 2022.
Still, even with higher revenues, ITM Power shares appear quite overvalued. However, this does not mean that the shares will now crash and erase all previous gains, given the ongoing global shift towards clean energy sources.
Value investors may find the company's current share price a bit pricey, but growth and short-term investors may fin excellent trade opportunities to profit from short-term movements in ITM Power's share price.
ITM Power share price.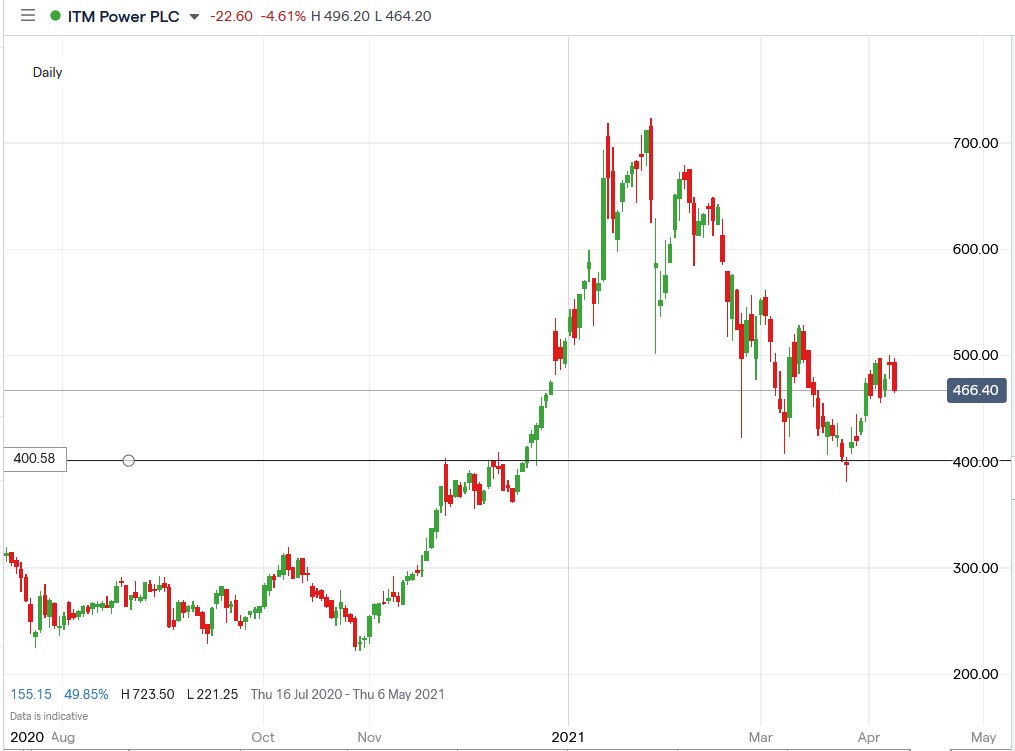 ITM Power shares fell 5.39% to trade at 464.7p, having fallen from Friday's closing price of 491.2p.