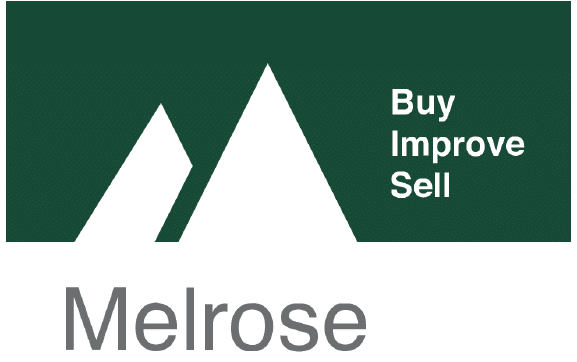 Shares of Melrose Industries PLC (LON: MRO) gained about 11% on Wednesday after the manufacturer said it is trading at the top end of its expectations for this year.
"Trading in the Period has been encouraging in a number of our end markets and we are seeing the benefits of actions taken by management in our businesses' performance.  While short-term uncertainty remains, we are confident that our businesses can substantially improve their margins from today over the medium-term even without the need for full end market recovery," Chairman Justin Dowley said in today's trading update.
Strong trading activity is a result of a faster-than-expected recovery in the automotive sector, although revenue in this sector is still down 3%, while Powder Metallurgy generated 7% less in sales.
"There has, in both cases, been an improving trend through the Period, although it is fair to note that these stronger trends are boosted by the impact of the General Motors strike in the latter part of the same period last year."
A robust performance has been recorded by Nortek Air Management with revenue growth of 13%.
"The business has continued to grow despite the challenging macro conditions seen since mid-March due to the success of its new technologies, strong market positioning, adept operational and supply chain management, and a rebounding residential housing construction market," the statement adds.
Finally, Aerospace yielded a 37% drop in revenue as expected given the state of the aerospace industry. Still, the company said it expects this sector to break even for the full-year, thanks to "benefits of significant restructuring and cost saving actions".
Melrose share price initially rose 11% to hit 181.4p, which is the highest level recorded since March. The price action has pulled back in the meantime to trade around 170p or 4.2% higher on the day.
PEOPLE WHO READ THIS ALSO VIEWED: