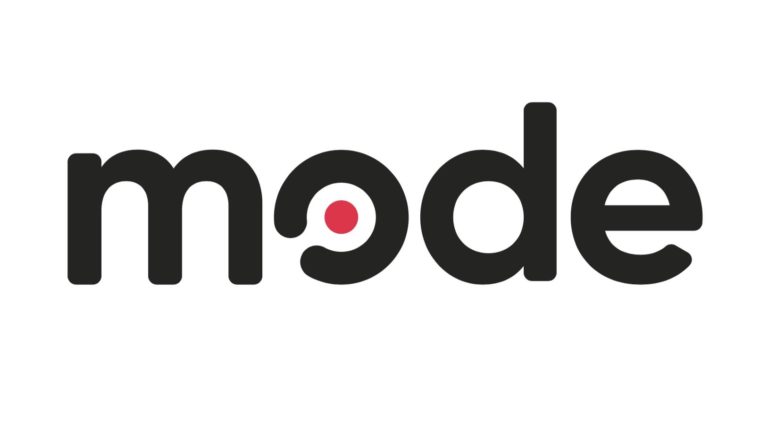 Shares of Mode Global Holdings PLC (LON: MODE) edged 4.76% higher after filing for listing on the US over-the-counter markets. The company applied with OTC Markets Group to have its shares publicly cross-traded on the OTCQB Venture Market ("OTCQB") under the ticker "MODE".

The announcement barely moved the company's shares, given that more minor past announcements have had a more considerable effect on its share price compared to today's news.
The online wallet operators shares ate down over 39% from their mid-February highs as the bear appear firmly in control of the price given today's muted reaction to the OTCQB listing application.
Mode's shares have been trading sideways in a 10p range since March and are currently trading at the bottom of the range.
The company said listing in the US makes it accessible to American investors giving it access to more liquidity, increasing the brand's global visibility, and diversifying its share register.
Mode recently reported that trading volumes rose 316% in Q1 2021 compared to Q4 as Bitcoin prices rose to new all-time highs. Still, the upbeat earnings did not trigger a sustained rally, confirming that the bears firmly control its share price.
The company noted that its clients are pretty bullish on cryptocurrencies, given that they are buying and holding cryptos. The fintech payments company also confirmed adding Bitocin to its treasury to maintain the 10% allocation to the world's first cryptocurrency.
Today's announcement represents a significant milestone for the company, and I hope that the shares reflect the same by rallying much higher than today's initial gains.
Jonathan Rowland, Mode's Executive Chairman, said: "Offering cross-trading in Mode shares on the OTCQB means that we can offer US investors the chance to participate in our exciting and ambitious plans to deliver a truly disruptive ecosystem enabled by Bitcoin and Open Banking."
Mode Global share price.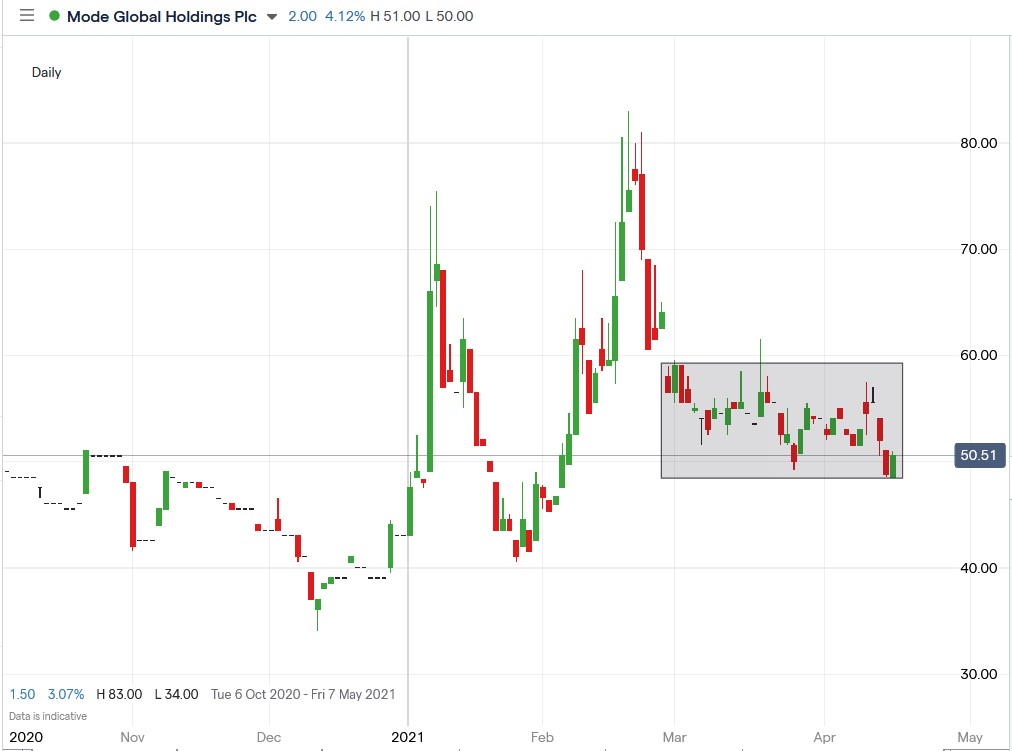 Mode Global shares edged 4.61% higher to trade at 51p, rising from Friday's closing price of 48.75p.