Key points:
NIO announced its October delivery numbers
They increased YoY but declined MoM
NIO shares are up premarket
Chinese electric vehicle company NIO (NYSE: NIO) is up over 8.5% on Tuesday after the company posted its October delivery numbers.

NIO's rally also comes amid a broader rise in Chinese equities. However, despite the premarket rise, NIO's New York-listed shares are down 71% in 2022.
NIO delivered 10,059 vehicles in October, representing a 174.3% increase year-over-year, but below the 10,878 cars delivered in September 2022, with the company stating production and delivery were constrained by operational challenges and supply chain issues relating to ongoing Covid-19 lockdowns in China.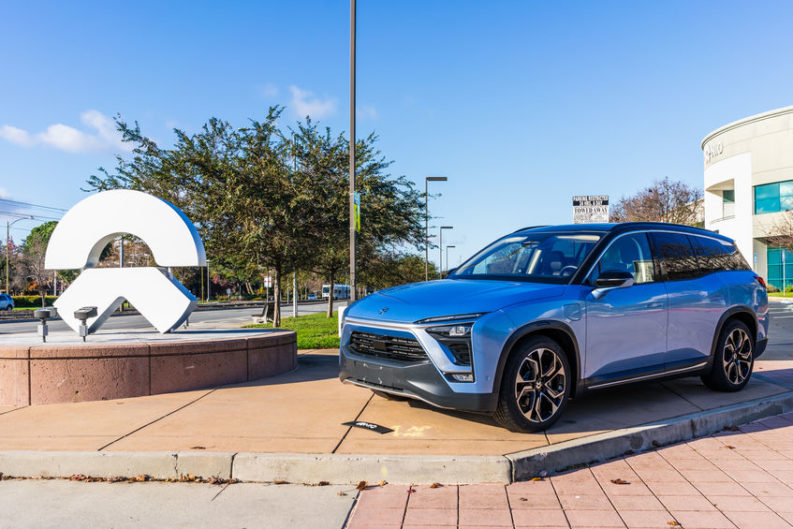 Also Read: The Best Electric Car Stocks to Buy
Its October deliveries comprised 5,979 smart electric SUVs, including 2,814 ES7s, and 4,080 smart electric sedans, including 3,050 ET7s and 1,030 ET5s.
For the year-to-date, NIO has delivered 92,493 vehicles, up 32% year-over-year.
During the month, NIO announced that its ET7, EL7, and ET5 will be available to order for European markets in territories such as Norway, Germany, the Netherlands, Denmark, and Sweden. Last week, the company announced it has expanded its strategic cooperation with supplier SKF, who will be the preferred supplier of ceramic ball bearings to support NIO in its expansion.
Analyst Ratings
On Friday, NIO's price target was lowered to $19 from $34 at Barclays, with its Overweight rating maintained. Analyst Jiong Shao said that heading into the year-end, he was updating estimates and 12-month price targets for all the Chinese tech and internet companies.
Elsewhere, in early October, Mizuho analyst Vijay Rakesh reduced the firm's price target on Nio to $40 from $42 and kept a Buy rating on the stock, telling investors the September quarter for EV makers was mostly in line as supply and logistics "remain a challenge." However, he sees strong demand with a multiyear electrification transition underway, led by China.