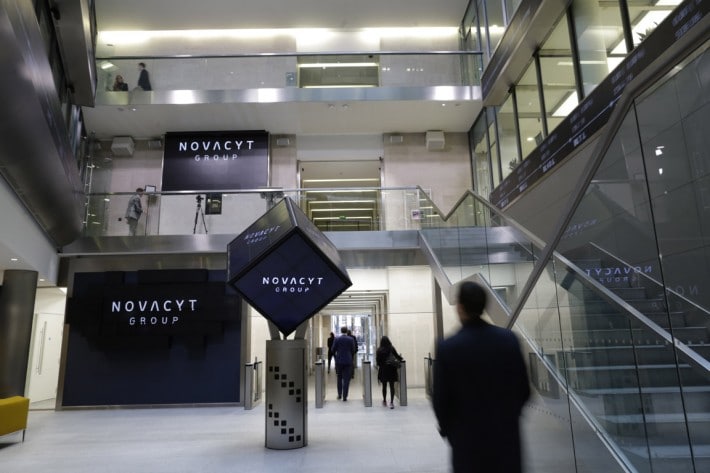 Shares of Novacyt (LON: NCYT) have been inching higher slowly since bouncing off the 200p support level in mid-July to form a rising wedge as shown in the chart below.

The company's stock price has not made a significant move in either direction despite a slew of positive developments announced by the company in recent weeks.
Some of the positive milestones achieved by the biotechnology company, which is focused on developing diagnostic products, include the signing of a distribution agreement in the US giving it access to the lucrative American market.
The company has also witnessed rising demand for its COVID-19 test, which recorded sales worth $22.5 million in June, according to a trading update.
The firm is also set to launch new 2-gene tests next month in addition to hosting its Annual General Meeting on 25th September.
Given the recent positive developments, it is highly likely that Novacyt shares shall break to the upside sooner rather than later.
Novacyt share price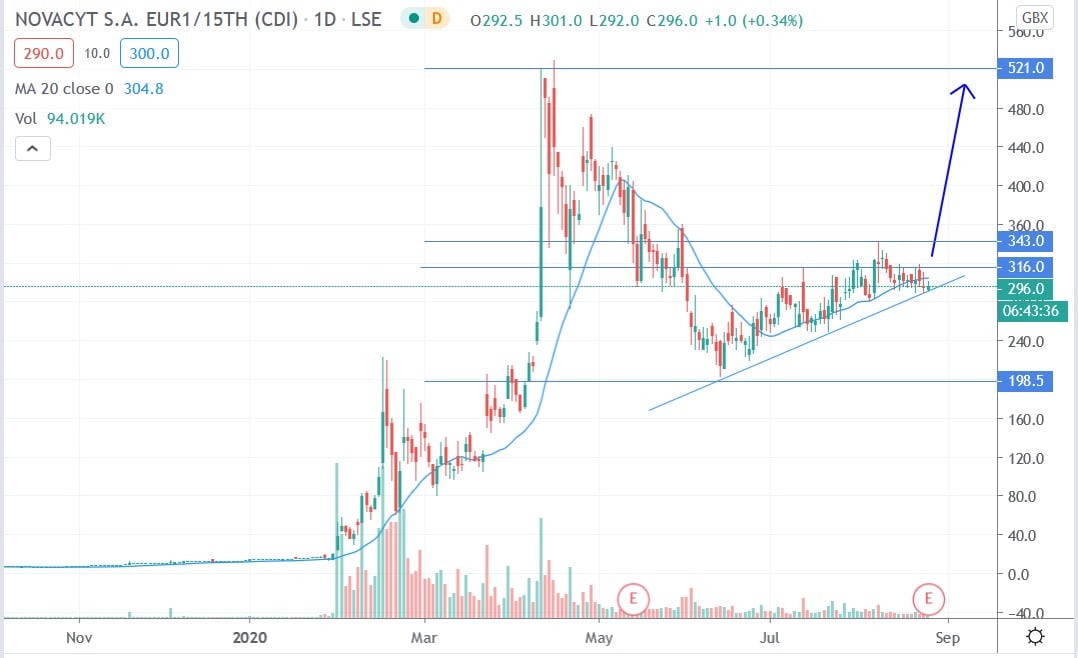 The stock is likely to rally higher once it clears the 316p-343p resistance zone highlighted above.