Shares of Open Orphan PLC (LON: ORPH) traded sideways despite the niche CRO pharmaceutical services company announcing that its Venn Life Sciences division had won a contract with Oxford BioTherapeutics.
Venn Life Sciences will deliver high-quality data management and statistics services for a preliminary clinical study into the efficiency of OBT076, a CD205-directed antibody-drug conjugate that treats recurrent and/or metastatic breast cancer.
Open Orphan shares traded sideways around a significant support level following the announcement as investors remained undecided about the stock, which is trading off its February 2021 highs and seems to be lacking the bullish momentum to rally again.

The study will help establish the right doses of OBT076 to be administered to breast cancer patients to help fight the disease. The study will assess the drug's safety and tolerability, including how the body reacts to different dosages.
Venn's Paris team will deliver the data-management and statistics services since the team is regarded as a leader in this niche field. The study is scheduled to start immediately.
Open Orphan's acquisition of Venn Life Sciences in 2019 has turned out to be a brilliant decision given that the division has renewed two contracts so far this year, excluding today's contract win, and the division is now profitable as a standalone subsidiary.
Cathal Friel, Open Orphan's Chairman, said: "We are delighted to be in a position to announce another contract win for the Paris team. This deal further demonstrates Open Orphan's ability to execute on its significant pipeline of contracts with important pharmaceutical businesses,"
Adding:
"The Venn team are looking forward to assisting with the study and providing the preliminary data required to advance this breast cancer trial,"
Dr Rahim Fandi, Oxford BioTherapeutics CMO, commented, "We are delighted to work with Venn and are sure that Oxford BioTherapeutics will benefit from their expertise."
Open Orphan share price.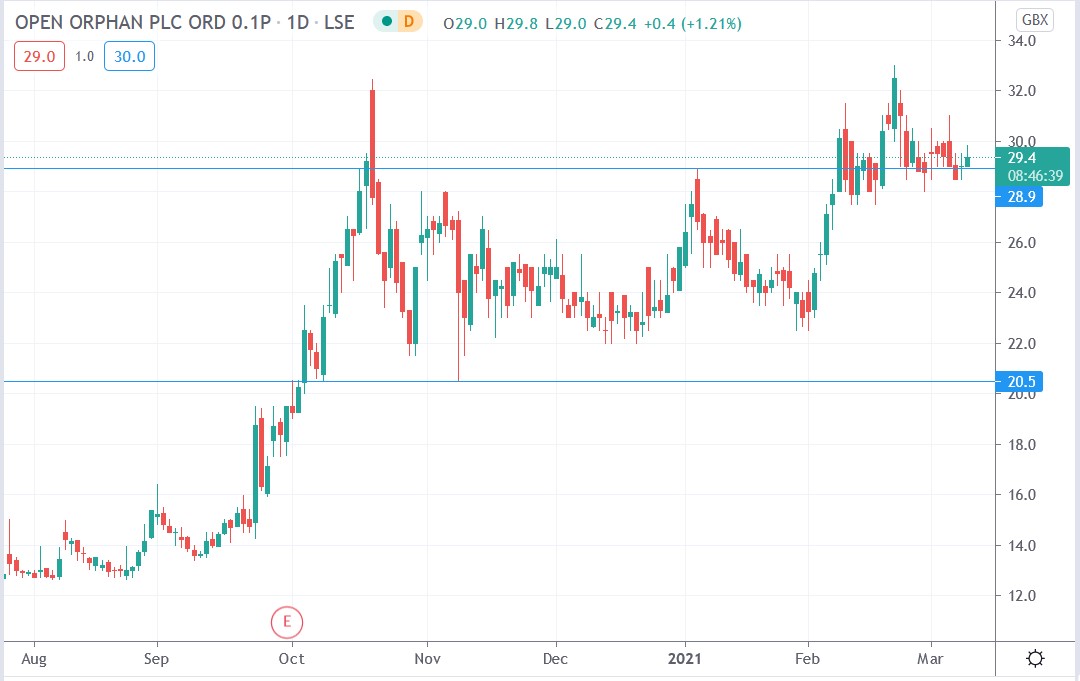 Open Orphan shares edged 2.75% to trade at 29.8p, having rallied from Monday's closing price of 29p.