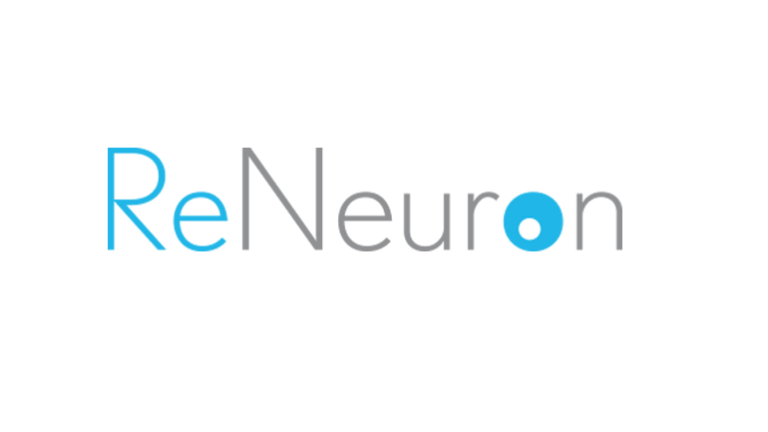 Shares of ReNeuron Group Plc (LON: RENE) rallied 8.2% to complete its recovery from the recent lows triggered by the suspension of the Phase 2a clinical trial dosing programme for its retinitis pigmentosa (RP) treatment.

The company halted the dosing programme after a subject got a bacterial infection in the eye that had received the hRPc drug via a successful surgical procedure.
ReNeuron had expanded the study to include Spain and the UK, with the company recruiting participants at four sites globally.
Today's rally in ReNeuron shares could have been triggered by a research note from Edison Investment Research stating that they expect the phase 2a trial results to be released in Q4 2021 instead of Q3 as initially planned.
Investor sentiment towards the clinical-stage company that develops treatment based on stem cells was extremely bullish as investors overlooked the recent spike lower and kept buying its shares.
The rally might also have been driven by institutional buying, which tends to lift prices given the large number of shares an institution would have to buy to accumulate a significant stake in a given firm.
ReNeuron shares have fallen from their early May highs after Michael Hunt, its Chief Financial Officer, resigned from the firm to pursue other interests. The company also appointed a new Chief Scientific Officer to guide it through its next growth phase.
However, investor confidence in the company appears to have recovered given the recent rally in its share price.
I would not recommend any buy positions on ReNeuron shares today, given that they are approaching a resistance level that could trigger a pullback.
*This is not investment advice.
ReNeuron share price.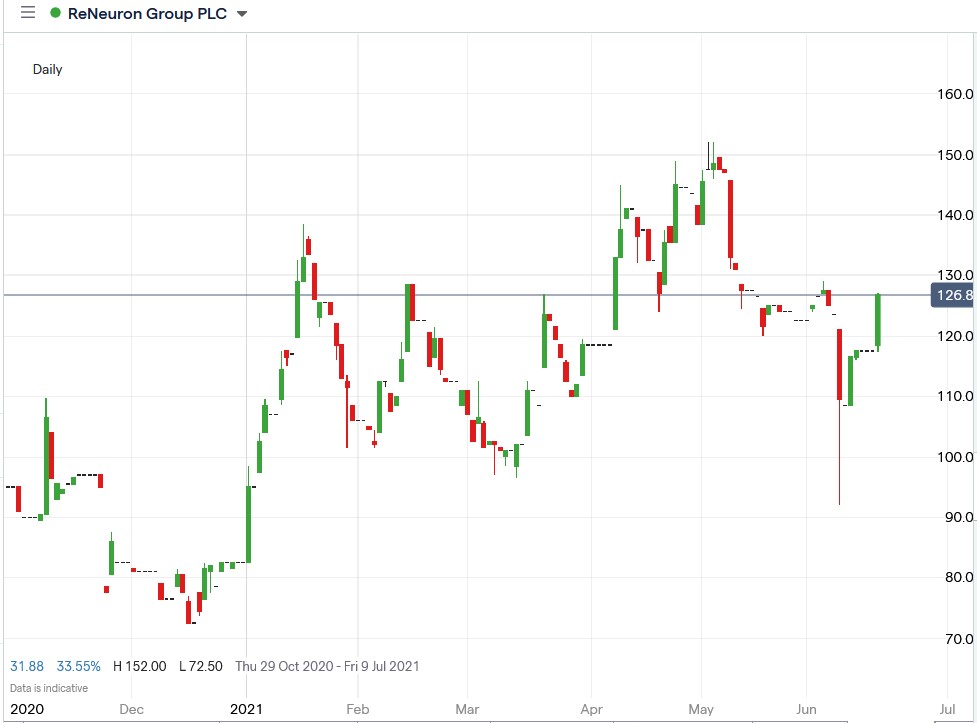 ReNeuron shares surged 8.19% to trade at 127.13p, rising from Thursday's closing price of 117.5p.