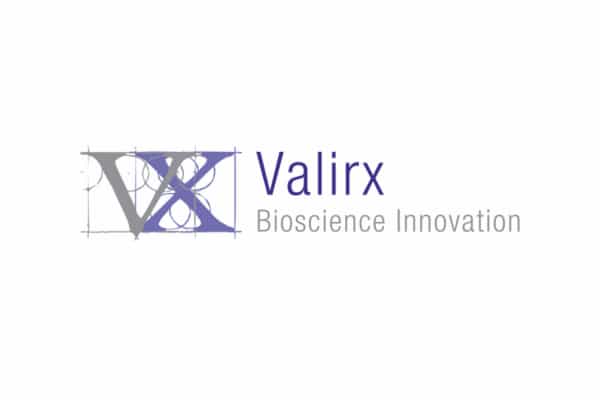 Shares of ValiRx Plc (LON: VAL) surged 45.4% on rumours that the biotech company was in negotiations with a major pharmaceutical company to license its VAL201 prostate cancer treatment.

In its latest presentation, the company noted that the phase I/II clinical trial was completed last year. The results were promising because the participants did not have significant adverse side effects after dosing.
Today's rally was primarily driven by positive investor sentiment since the company did not make any significant announcements today.
From a technical perspective, we can see that ValiRx's shares have bounced off a critical support level identified in our last article on the company, which was posted in late April.
Traders can see the power of key technical levels in action here such that a support level drawn in April held to date and was the site of today's massive jump.
Traders who use technical analysis to find trade entries could have booked decent profits by buying ValirRx's shares at the support level.
Those who missed today's rally may be best served waiting for a significant pullback before jumping in. However, we could get further gains if the company announces a crucial partnership shortly.
ValiRx's VAL201 molecule has significant commercial potential given that it could treat endometriosis, prostate cancer, among others. In the meantime, I will be monitoring the stock for any future announcements. 
*This is not investment advice. 
ValiRx share price.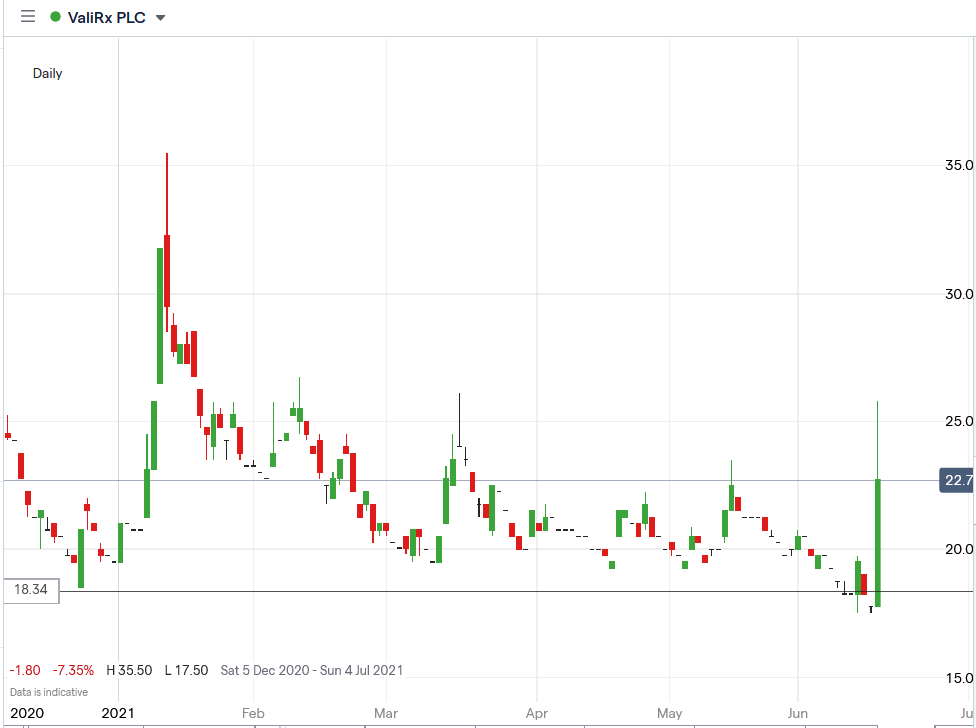 ValiRx shares soared 45.35% to trade at 25.80p, rising from Wednesday's closing price of 17.75p.
Should You Invest in ValiRx Shares?
One of the most frequently asked questions we receive is, "what stocks are best to buy right now?" It's a wide-ranging question, but one that we have answered… Our AskTraders stock analysts regularly review the market and compile a list of which companies you should be adding to your portfolio, including short and longer-term positions. Here are the best stocks to buy right now