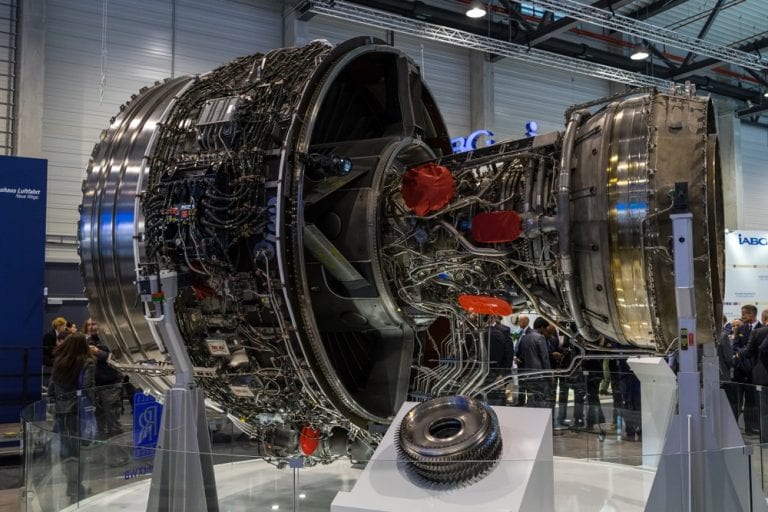 Shares of Rolls-Royce Holding PLC (LON: RR) today surged 28% higher extending the 4-day rally from the 17-year low of 101p hit on 2nd October. The stock shows no signs of stopping given today's gains, but nothing goes up forever.
Analysts at JP Morgan recently downgraded the stock's rating to underweight based on their estimate that the effects of the coronavirus pandemic would last up to 2022 with a viable commercial vaccine becoming available in mid-2021.
As traders, we prefer to let the price guide our decisions and this week's rally by Rolls Royce share is impressive given that it represents a V-shaped recovery from the all-time lows showing that there is strong buying pressure at current levels.
The rally tells us that buyers think the stock was oversold and are willing to keep buying in order to keep the stock from falling below the 100p level, which is a major positive for the stock.
However, I wouldn't rush to open a new position on Rolls Royce at the moment given that the current rally has turned parabolic, which implies that there could be a pullback coming up soon.
I would rather wait for the pullback before opening a new position as it would represent a better risk: reward set up.*
Rolls Royce share price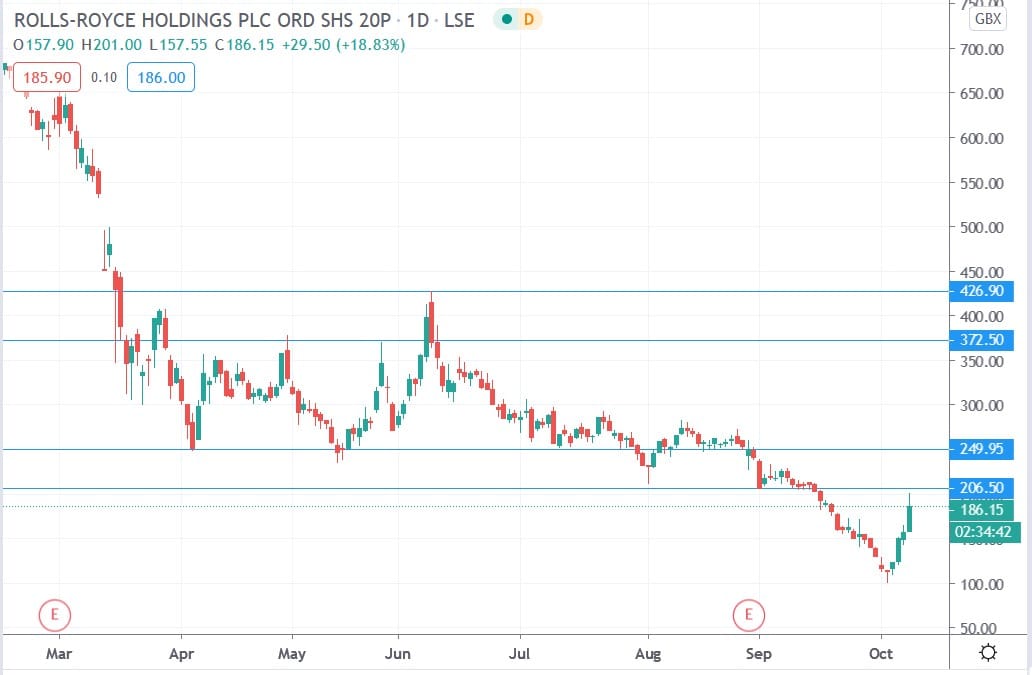 Rolls Royce shares surged 28% today to trade at 201.55p having rallied from Wednesday's closing price of 157.40p.
A critical rule in trading is to always protect your capital and minimise your risk exposure as much as possible. Buying near a top increases the probability that the trade will turn into a loser.
Regardless, traders can benefit from short-term price movements by buying the stock as it rallies and selling it as it falls, and such opportunities frequently arise.
The stock faces some resistance around the 206p level and it will be interesting to see how it reacts at that level. Bullish swing trading opportunities could arise if the price convincingly breaks above the 206p level. A rejection of that level could create short-term selling opportunities.
*This is not investment advice, but the author's opinion.
People who read this also read: