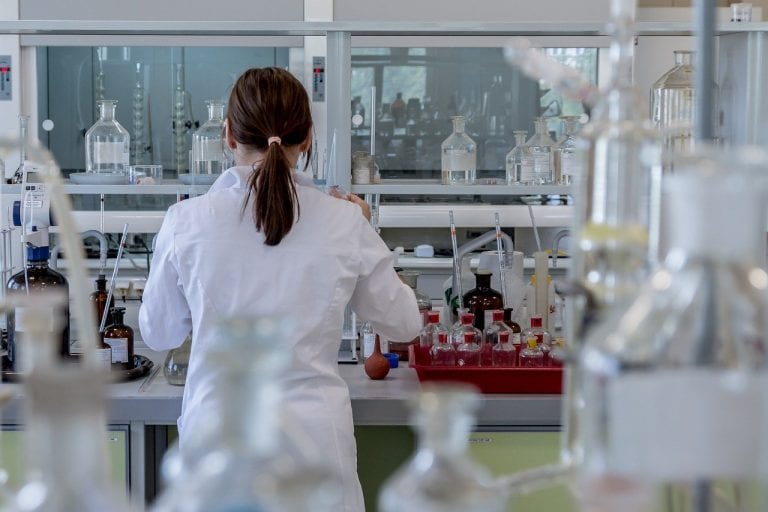 Shares of Sareum Holdings Plc (LON: SAR) today surged 16.7% reversing some of the losses incurred after the company agreed to amend the terms of a 2016 licensing agreement with Sierra Oncology, Inc. regarding its Chk1 inhibitor SRA737.

The revised deal will see the milestone payments drop from the initial total of up to $328.5 mln, of which Sareum was set to receive 27.5% equating to $88 mln, down to $290 mln, which caused Sareum's shares to drop earlier last week.
A news report about the successful phase III trial results of Bristol Myers Squibb's Tyk2 inhibitor-based psoriasis drug deucravacitinib could be behind Sareum's latest rally given that the specialist drug development company is also working on similar drugs.
Sareum's TYK2/JAK1 preclinical development candidate molecule, SDC-1801, demonstrates high selectivity for TYK2 and JAK1 kinases, compelling activity in disease models of psoriasis and rheumatoid arthritis, the potential for once-daily oral dosing and a good early safety profile.
The company's drug candidate SDC-1801 could have a huge market if it successfully passes the preclinical development stage, and the human trials stage, which the firm says could start sometime in 2021.
Sareum's shares are trading about 50% off their October high of 3.09p and could present a  good investment target for long-term investors.
Sareum share price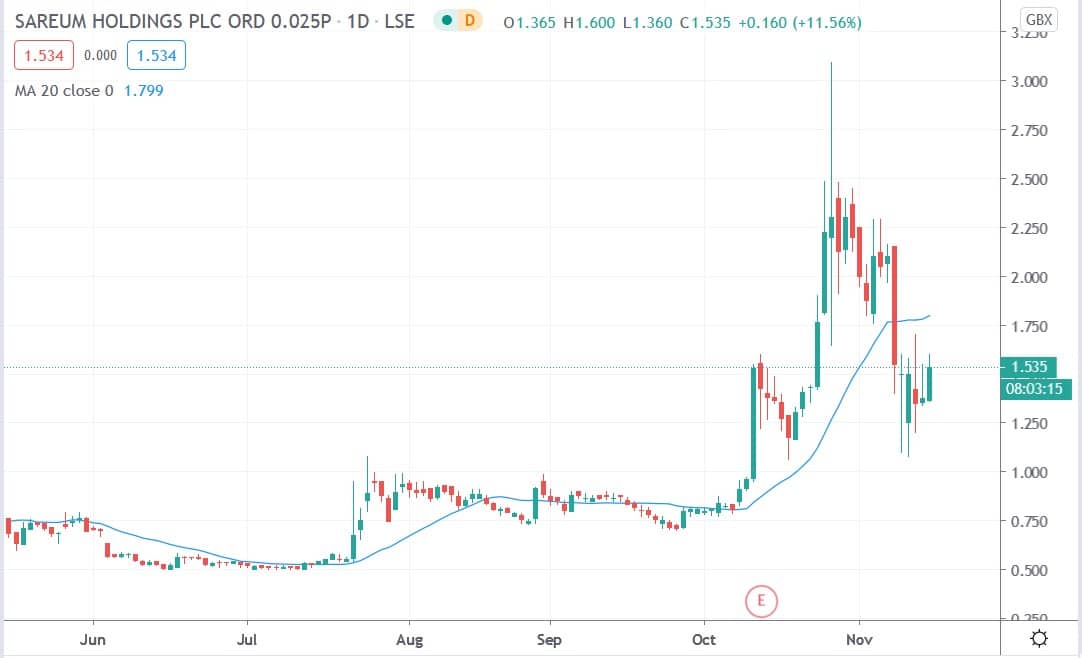 Sareum shares today surged 16.7% to trade at 1.605p having rallied from Friday's closing price of 1.375p.
People who read this also read: