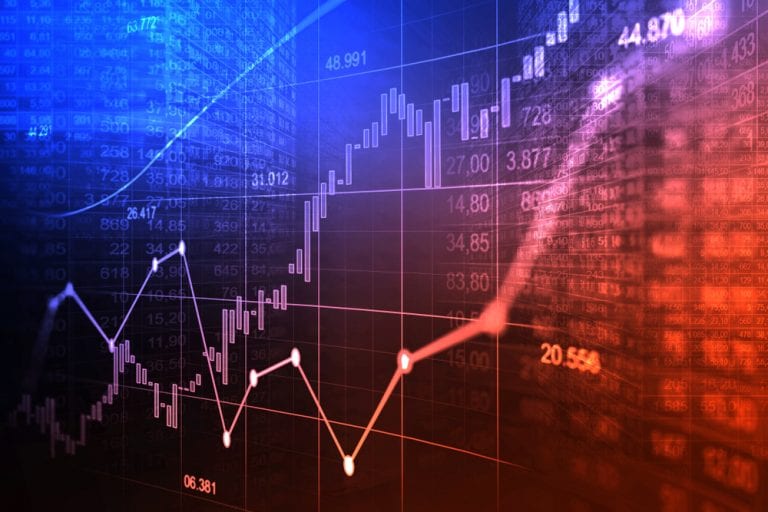 Shares of SoftBank (T: 9984) have continued to trade lower to close 2.87% in the red in Tokyo today. The Japanese giant's stock is one of the worst performers this week after the recent report in the Financial Times unmasked the company as a surprising "Nasdaq whale" who made aggressive bets in the stock market lately.

Stock market losses have wiped off more than $11 billion in market cap this week only after shares extended the downtrend that started on Friday. Investors are worried that SoftBank's aggressive investments in tech stocks have made the company exposed to this week's selloff in the equities.
"Even more than SoftBank's actual exposure, it's the very act that's disconcerting," said Justin Tang, head of Asian research at United First Partners in Singapore, to Bloomberg.
"Investors are very wary about 'style drift.' The question becomes 'what are we investing in when we buy SoftBank? And is SoftBank a better investor than we are?'"
According to the recent reports, SoftBank owns $122.9 million worth of Tesla's stock, in addition to stakes in 25 of the largest tech companies in the world, worth nearly $4 billion as of June 30, according to a filing to the U.S. Securities and Exchange Commission from August.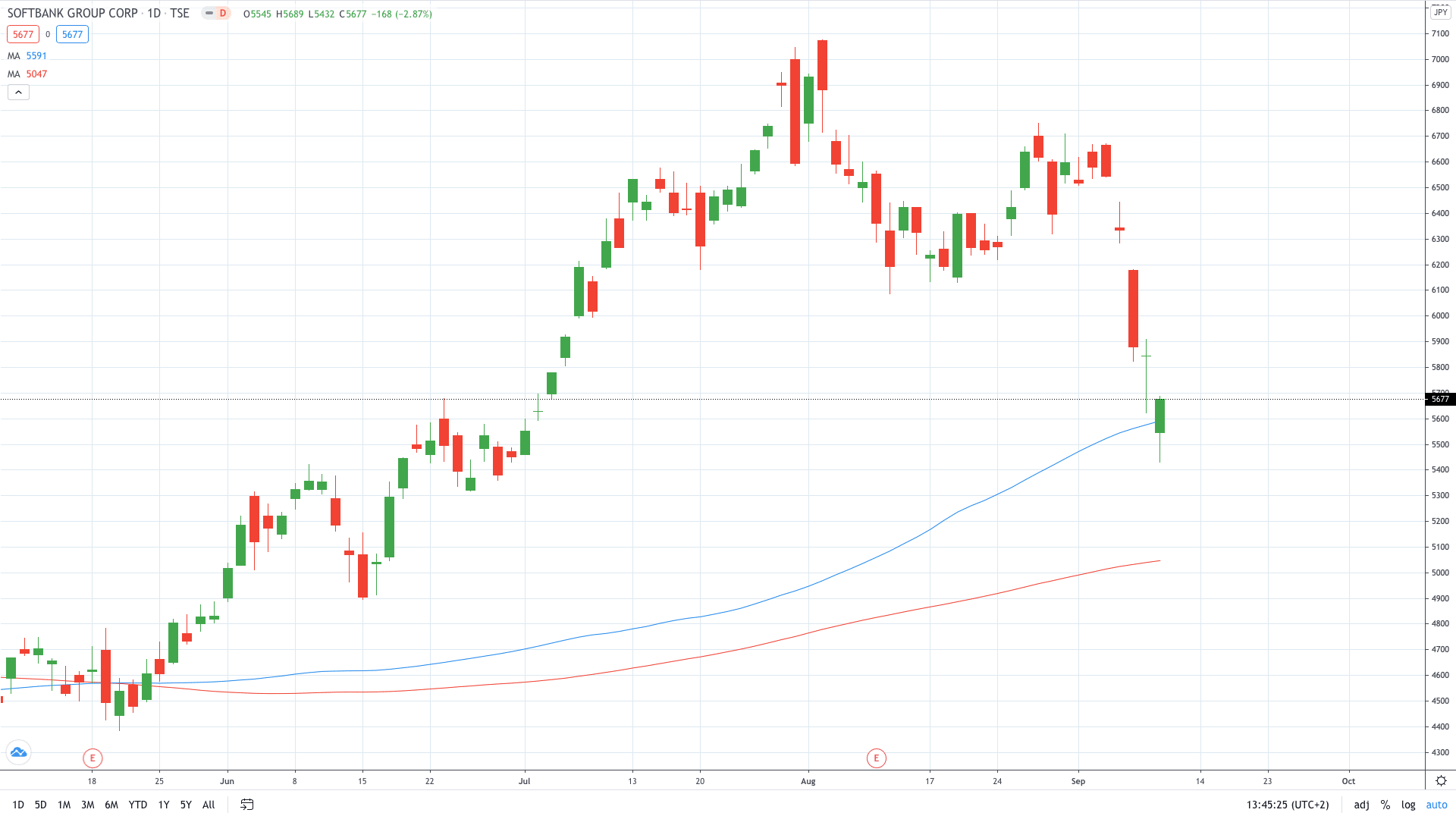 SoftBank share price hit a 2-month low at ¥5432 today in Tokyo before the buyers were able to erase a portion of losses and push the stock to ¥5677, where it closed.