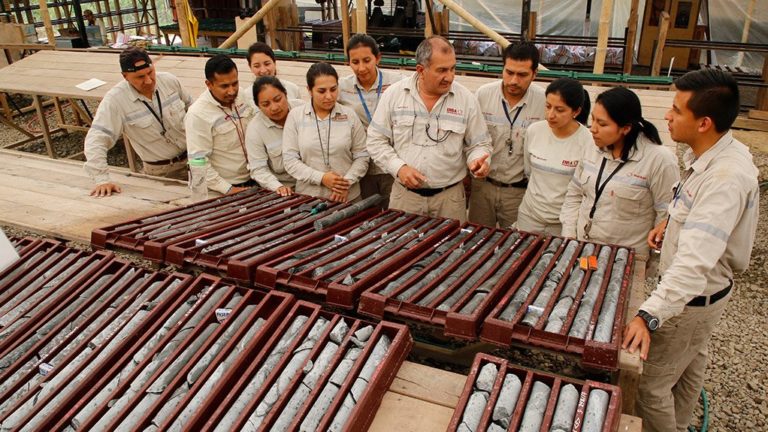 Shares of SolGold plc (LON: SOLG), a copper and gold mining company, edged 5.30% higher after releasing an update on the Alpala copper-gold porphyry's pre-feasibility study project in Northern Ecuador.

The company noted that it made good progress in the pre-feasibility study that had uncovered significant gold and copper deposits. The new estimates could allow the company to switch to underground caving mining methods, hence, delivering significant shareholder value.
SolGold has also expanded its technical team for the project by recently bringing in Ms Lisa Park as Head of Metallurgy.
Some of the benefits of the revised mining approach include the fact that it would allow the company to access the mineral resources within the shortest time, fast-tracking the initial production.
The new method is a more selective mining approach that will not sterilise the remaining resources and reduce dilution while maintaining the current metal extraction capacity.
SolGold also revealed that it expects the capital expenditures associated with the project to decline due to the new mining method. The company is also exploring multiple options that could add value to the project.
SolGold believes that the Alpala resource is one of the most significant copper-gold porphyry discoveries of the last decade. It has the potential to become a crucial source of copper supply globally once production begins in future.
SolGold's Interim CEO, Keith Marshall, said: "The revised mine plan being studied underpins the whole of the Alpala Project. The plan being studied is smaller in scale initially, but a much more selective and simpler approach to mining the deposit. In my view, the big advantages of underground mining over open-pit mining are sequencing and selectivity."
Adding:
"With underground mining, you can target which areas of the orebody you want to mine and when. The previously studied plan was the equivalent of an inverted open pit, with limited selectivity, that would likely have resulted in the mining of larger volumes of waste material."
SolGold share price.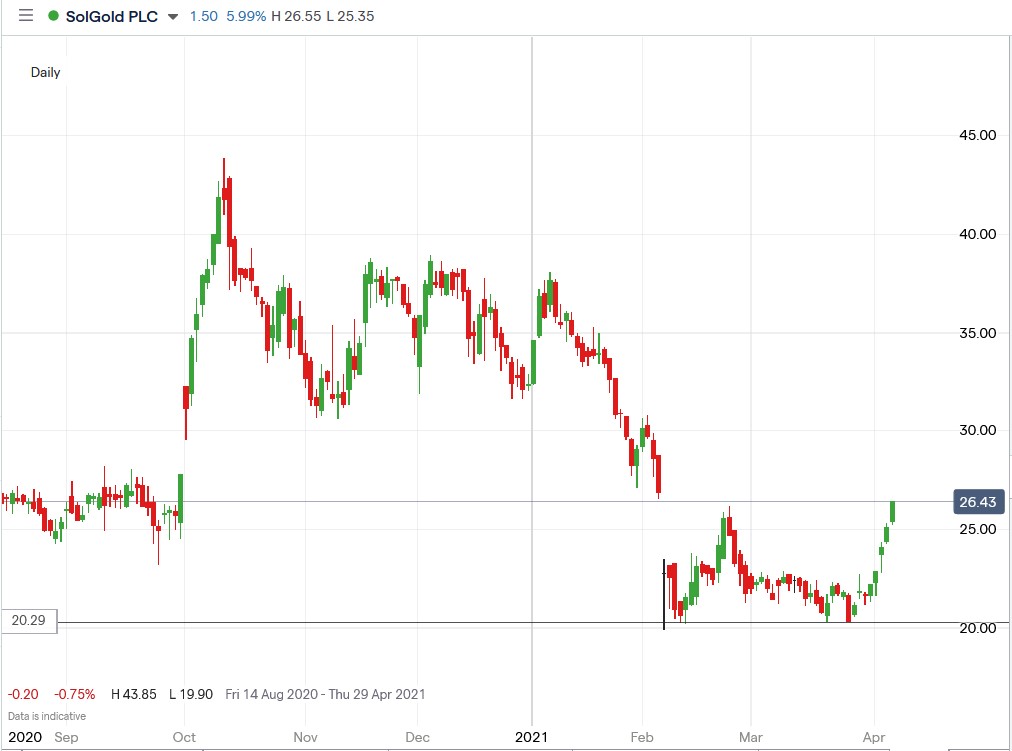 SolGold shares edged 5.29% higher to trade at 26.43p, rising from yesterday's closing price of 25.10p.
Should You Invest in SolGold Shares?
After a fall from the $2,000 level, could gold be set for another run higher? If you're a gold investor, you won't want to miss out on these stocks… Discover which companies our analysts are focusing their attention on for the coming months. If gold does move back to $2,000, these investments could see significant gains