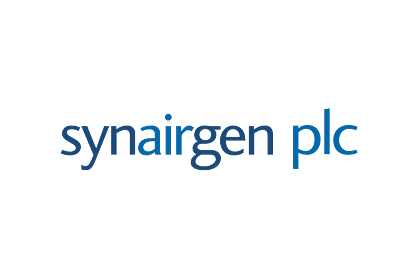 Shares of Synairgen plc (LON: SNG) are up 41.2% since Friday boosted by investor optimism about its SNG001 drug, which treats COVID-19 symptoms. The stock is up over 4000% this year as analysts express caution that the price reflects future expectations, yet SNG001 is yet to be licensed.
The company's shares had fallen from their mid-August high of 260p. Still, a new rally kicked off on Friday after the Queen Knighted one of the firm's co-founders Professor Stephen Holgatefor his contribution to medical research.
Richard Marsden, Synairgen's CEO, recently told the Sunday Times that he expects a terrible winter in terms of coronavirus infections, which could lead to more lockdowns. "The duration between lockdowns will become less and less, so we're in for a rough ride. Until a vaccine comes along, we have to have therapies that help to protect people."
Unlike other British firms such as Novacyt and Omega Diagnostics whose stock has risen due to their COVID-19 test kits, Synairgen's share price has risen due to its SNG001 drug, which treats coronavirus symptoms placing it in an enviable position.
Marsden has listened to stakeholder requests for a more comprehensive study and recently signed a deal with Clinigen, which will allow SNG001 to be offered to very ill coronavirus patients. Synairgen is also looking to increase the usage of its drug by patients who are at home, which could significantly expand its market share.
SNG001 has proven very effective in preventing patients from developing more severe symptoms of COVID-19 with the initial study showing that 79% of patients did not develop severe symptoms, hence were spared from being put on ventilators.
Synairgen share price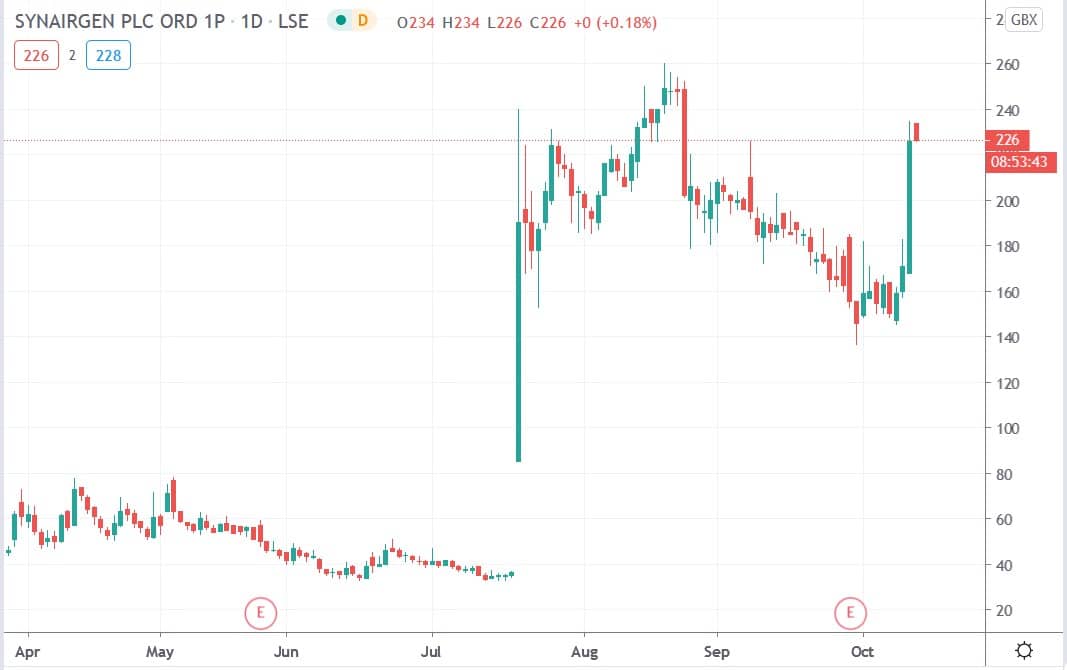 Synairgen shares are up 41.2% since Friday having opened Friday's session trading at 160p then rallying to today's high of 226p.
People who read this also read: