Key points:
The UK Oil &Gas (UKOG) shares edged higher on the High Court Decision.
The court rejected two challenges disputing the approval of its Loxely project.
The ruling allows UKOG to continue implementing the project.
The UK Oil & Gas PLC (LON: UKOG) share price barely moved after the UK High Court judge Honourable Mrs Justice Lang DBE, rejected the legal challenges by Protect Dunsfold and Waverley Borough Council against the planning permission for Loxley.

The legal challenges were initiated in opposition to the Secretary of State's decision to grant planning permission for Loxley, the hydrogen feedstock and conventional gas project in Surrey. The judgement against the legal challenges paves the way for UKOG to continue developing the site.
Also read: Best Oil Stocks To Buy Right Now.
UKOG said that its plans to implement the project remain the same and that it will continue implementing the project. The challenges arose after the Right Hon. Stuart Andrew MP, Minister for Housing acting for the Secretary of State (SoS) for Levelling Up, Housing and Communities, decided to overturn Surrey County Council's (SCC) refusal of planning consent.
The Loxley project can play a crucial role in the British government's Hydrogen and Energy Security Strategies by supplying its gas as feedstock for reformation into clean-burning hydrogen.
Mrs Justice Lang considered the two challenges unarguable and ordered Waverley and Protect Dunsfold to pay costs of £8,835 and £3,000, respectively. However, this is not the matter's conclusion since the two parties can appeal the High Court decisions in higher courts.
However, the emphatic rulings by Justice Lang and the Secretary of State make the likelihood of their success relatively minimal. Hence, UKOG is moving full steam ahead in implementing the project.
Stephen Sanderson, UKOG's CEO, commented: "We welcome this further emphatic legal decision upholding planning consent for the Company's material, conventional gas and hydrogen feedstock project in Surrey. Whilst we fully accept the right to review such material decisions,  it cannot be fair or just that opponents to the decision are given so many opportunities to make the same argument repeatedly and seemingly regardless of prior dismissals."
*This is not investment advice.
UKOG Share Price.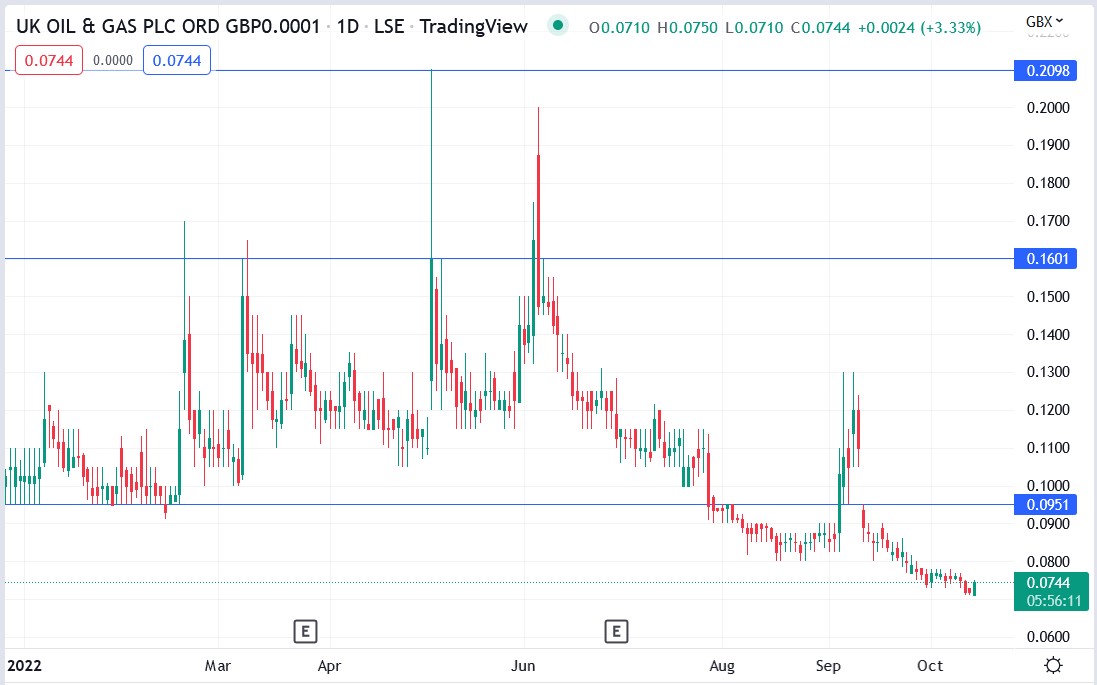 The UK Oil & Gas shares price edged higher after the High Court upheld the planning permission for Loxley.